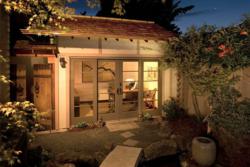 After suffering through a really terrible contractor on my kitchen remodel, HDR made it all better
Berkeley, CA (Vocus/PRWEB) May 31, 2011
HDR Remodeling, located in East Bay, has been selected by Remodeling Magazine as one of the top 50 remodeling companies in the country for 2011. As part of the honor, the company will receive a Big 50 Award at an awards presentation in Alexandria, Virginia. The award demonstrates that HDR Remodeling has some of the most reliable and satisfying services in the industry.
"After suffering through a really terrible contractor on my kitchen remodel, HDR made it all better," said a satisfied HDR Remodeling customer. "The crew was punctual, very professional and really friendly. They did a superb job and were in and out quickly and efficiently. They were even great with our dogs."
HDR Remodeling has been selected out of a national field of candidates as one of the companies that is an industry leader in customer service, creative remodeling solutions and that exhibits the ability to thrive in the face of business and economic challenges. The award reinforces the credibility that the company has established over its 22-year history.
HDR has been specifically acknowledged in the area of "partnership." This is based on the culture created within the company, the strong relationships forged with its loyal clients and the service that they provide to the community through its volunteer efforts.
The Big 50 awards were first given in 1986 to recognize the remodeling companies with the highest sales by major market. The awards have since evolved to recognize companies of all sizes that demonstrate excellence and industry leadership. The selection process includes analysis of the company's financial performance and profitability, a review of the website, interviews with the key company stakeholders and customer interviews performed by an objective third party.
The award recognizes the unique partnership of Philip Anderson and Jim Tibbs who are the owners of the home remodeling business and life partners for the last 32 years. Both Philip and Jim started their careers working for large corporations such as Clorox, Proctor and Gamble, Macy's and Levi Strauss. They have put their marketing, sales, quality assurance and product development expertise to use in new ways to build a successful and well-respected r emodeling services company.
Philip and Jim will be attending the Remodeling Leadership Conference, a gathering of the industry's movers and shakers from across the country, which precedes the awards ceremony on May 13.
For more information, call 510-984-3755 or visit http://www.hdrremodeling-eastbay.com.
About HDR Remodeling
HDR Remodeling is an award-winning, licensed, design and residential remodeling contractor with an established reputation for excellent customer service and quality workmanship. We use green building practices that create healthier living spaces and reduce the impact on the environment and we are certified with "Build It Green" and have been awarded the "Green Check" by the "Sierra Club Green Home" Initiative
###