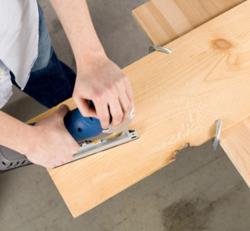 As home values are increasing again, homeowners are ready to invest in home repairs and wished for home renovations. ~ Butch Sprenger, owner of Destiny Homes Renovations
Minneapolis, Minnesota (PRWEB) November 27, 2012
The White House just released a report saying, "Allowing the middle-class tax rates to rise and failing to patch the Alternative Minimum Tax (AMT) could cut the growth of real consumer spending by 1.7 percentage points in 2013". This could affect homeowners ability to make necessary home repairs and maintenance necessary to bolster home equity as the report shows housing is a top expense.
Destiny Homes owner Butch Sprenger says, "If house prices continue to rise, home equity lending will keep rising, and homeowners will fell more confident of making home improvements that raise their home equity and long-term values".
Reversing six years of declines, lending on home equity will rise 30 percent to $79.6 billion this year, the highest level since the start of the financial crisis in 2008, according to the economics research unit of Moody's Corp. Originations next year are anticipated to jump 31 percent to $104 billion, empowering homeowners to make home repairs and renovations.
Additionally October's housing market statistics released by the Commerce Department last week shows the most common use of Helocs or home equity loans is to pay for home renovations and repairs, totaling 54 percent of all home equity loans. Renovation spending this year is projected to climb as high as $120.7 billion from $114 billion in 2011, according to Harvard University's Joint Center for Housing Studies in Cambridge, Massachusetts.
"We've reached a milestone with one full year of monthly home value gains," said Zillow Chief Economist Dr. Stan Humphries. "Those dubious about the durability of the housing recovery will point to the large role that investors are playing in the recovery, or to the large number of foreclosures yet to hit the market, as factors to be wary of. But the bottom line is that homes are more affordable now than at any time in recent memory, and buyers are seizing this opportunity. We expect to see increasing numbers of potential buyers entering the market as the broader economy continues to recover and household formation picks up further. We're hopeful that negotiations over the 'fiscal cliff' don't derail this momentum."
Shares of Home Depot Inc. (HD), the largest U.S. home improvement retailer, have jumped 54 percent this year as profits gained. The Atlanta-based company this month reported third quarter net income climbed 1.4 percent to $947 million, from a year earlier. Lowe's Cos., the second ranking home improvement business selling home repair and renovation supplies, also reported third-quarter profits that exceeded analyst estimates. October gains on purchases are calculated from data accrued before superstorm Sandy that hit the east coast. With home repair and replacement estimates still calculating and climbing, the record-breaking hurricane blasted through eight Northeastern U.S. states and will keep home builders busy for a good while.
Destiny Homes list of popular home improvements in addition to making necessary repairs, consumers are choosing home improvement projects such as:

More energy-efficient homes by sealing then for winter with better insulation
Water damage that prompts appliance upgrades, better plumbing, or replacing a leaky roof.
Home front entrances
Landscaping and curb appeal improvement projects
Room additions, particularly attic bedrooms costing $50,148 was expected to recoup 72.5 percent of the cost nationally - up 0.3 percent from the 2010–11 Realtor Magazine report
Painting to protect home surfaces
Garage remodels that include garage door replacements
Kitchen remodels that handle needed repairs returning an estimated 72.1 percent of the nearly $20,000 job cost.
Home siding - new fiber-cement siding was expected to provide the highest return, recouping an estimated 78 percent of the $13,461 cost.
Realtor Magazine conducts an annual Home renovations and repair Cost Versus Value survey every year.
Call Destiny Homes at 952-934-5706 and ask for Butch to gain homeowner's best-in-class care and to schedule your home repairs and renovations. Destiny Homes builds long-term relationships with clients, winning Minneapolis home builders awards and recognitions in customer care and contractor's quality in all home builds, remodels and renovations.