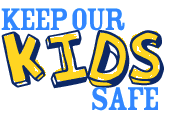 Informing babysitters and giving instructions can help educated caretakers, whom may not be familiar with home security.
Los Angeles, CA (PRWEB) January 17, 2013
Most parents use the services of a babysitter or caretaker, whether it is every day during work hours, or occasionally for a date night or special event. Babysitters are in especially high demand during the holiday season, as parties and holiday-themed events are in full swing. A babysitter, nanny or caretaker that is trusted can be a great asset for any family, but it's important that these people are well versed in home safety and security, so that emergency situations can be avoided, and if these situations do arise, the sitter is able to correctly handle the situation.
AlarmSystemReport.com, a website that provides alarm system reviews of top rated alarm systems, has released a few tips that parents can go over with sitters and nannies, to ensure that the sitter or nanny feels comfortable, and the parents are able to enjoy time away from home, knowing that their children are in a safe environment.
1. For families with an alarm system, it's very important that babysitters and caretakers know how to properly work the system. Prior to leaving a sitter alone in a home, the homeowners should go over every aspect of the alarm to ensure that not only false alarms are prevented, but that the alarm system can be armed and disarmed by the sitter. Many parents might want to opt to have the sitter over prior to their first actual sitting job in order to go over all the components of the alarm system, including codes that are needed. Many home alarm system companies offer manuals that can also be used to help the sitter understand how to properly work the system while they are in your home. This is especially important if a sitter or family member will be staying with children for an extended period of time, such as during an overnight trip.
2. Leave an easily accessible list of numbers. Many parents may think it's ok to leave without a list of phone numbers, because the sitter may have a parent's number saved in his or her cell phone, but regardless there should be a clearly displayed list of phone numbers, including cell phones for both parents, neighbors, and friends or family members that can be contacted in case of emergency.
3. Have the address of the home clearly displayed for the sitter. This can be written in the same area as the phone numbers, and readily accessible in case of emergency.
4. Let neighbors know a sitter will be present. Neighbors are a great way to have an extra set of watchful eyes when parents are away from home, whether it's for a quick dinner, or an overnight getaway. Letting neighbors know a sitter will be present will mean that the neighbors will be more likely to notice suspicious or unusual activity around the home.
5. Make sure a sitter knows whether or not visitors should be expected. Since many burglars watch a home for a period of time before striking, they may know when parents leave and sitters takes over, and use this as an opportunity to pose as a cable technician or other service person. If someone is expected, let the sitter know, and if no one should be stopping by, this should be made very clear to the sitter or caretaker, so that there is no confusion.
About the Company
AlarmSystemReport.com is a site providing reviews and comparisons of home security systems. The site reviews the top alarm companies on the market, including ADT security reviews and Lifeshield Security reviews, to help consumers make informed and educated decisions about home security.