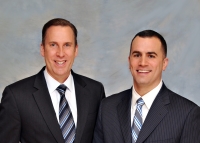 With more home buyers looking, we have even seen bidding wars
(PRWEB) June 26, 2013
McGeough Lamacchia Realty reports the number of home sales in May were the highest amount of homes for sale since 2006. According to data provided by the Warren Group, there were 4,820 single-family homes sold in May this year in Massachusetts, up 6% from 4,529 the same month a year ago. This is the highest number of transactions recorded for the month since 2006 when there were 4,948 sales.
There were 7,437 sales of homes of all types—single-family, condo, and multi-family—in May in Massachusetts, an increase of 6% compared to 7,038 homes sold in May of 2012. In New Hampshire, the number of home sales in May increased for the fifth month in a row. There were 979 sales for all home types in May compared to 909 in May 2012, an increase of 8%.
Single-family home sales in New Hampshire increased as well. There were 666 single family homes sold in May compared to 640 last May, an increase of 4%.
Average selling prices for homes in Massachusetts have increased every month since January. The average price for a single-family home was $392,721, an increase of 13% compared to May 2012.
Condo prices have also increased. In May, the average price for a condo in Massachusetts was $277,020, up 7% from April of this year and an increase of 8% compared to last May.
John McGeough and Anthony Lamacchia, co-brokers and owners of McGeough Lamacchia Realty, say the increase in prices is due to the low inventory of homes available for sale, which has increased competition for homes. Rising interest rates are a factor as well.
"Mortgage interest rates jumped to their highest level in years last week, so more home buyers are entering the market to purchase a home while the rates are still relatively low," says John McGeough.
"With more home buyers looking, we have even seen bidding wars," says Anthony Lamacchia, "which contributes to the increase in selling prices as well."
For more information, visit the New England Real Estate Blog
About McGeough Lamacchia
John McGeough and Anthony Lamacchia are the number one Real Estate Agents in Massachusetts and named one of the Top 100 Real Estate Teams by the Wall Street Journal in 2010. They are a full service real estate agency serving home buyers and sellers Massachusetts and New Hampshire.
Source: McGeough Lamacchia Housing Report based on data provided by the Warren Group:
http://www.mlrealtyne.com/wp-content/uploads/2013/06/Home-Sales-Massachusetts-and-New-Hampshire-2013-2012-05.pdf?0104df