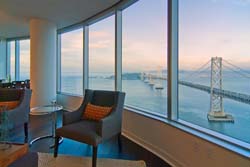 Top Producers Mark Choey, Dirk Kinley, Kristen Stuecher, Matt Finley, and Joshua Lawrence were all major contributors to the success of the group
San Francisco, CA (Vocus/PRWEB) July 06, 2011
Climb Real Estate, a residential brokerage in San Francisco, just recently closed their strongest sales month to date. Climb Real Estate opened its doors just 18 months ago and has already found success in a climate which has seen many other residential brokerages shutting down. During their time in business, Climb Real Estate has been a home sales leader in sales of condo projects like The Infinity, One Rincon, and Arterra. The team is also focused on Madrone by Bosa in Mission Bay and One Hawthorne in downtown San Francisco.
This residential brokerage, with headquarters located in the Design Center of San Francisco, has almost tripled in size after becoming independent in January of 2010 and is strategically located near the Zynga, Twitter, and SalesForce.com campuses.
"Top Producers Mark Choey, Dirk Kinley, Kristen Stuecher, Matt Finley, and Joshua Lawrence were all major contributors to the success of the group," said Marcus Lee, Sales Director of Climb Real Estate. Climb Real Estate is composed of the best agents found in San Francisco. These agents are dedicated in providing the best information for clients to find the perfect luxury home at the best price.
The agents have full access to new construction, developer specials, and off-market listings that give clients the time to choose the best home available. Climb agents are leaders in pricing, marketing and negotiating and always put each client's best interest first.
Interested buyers can visit the website http://www.climbsf.com for more information on the different properties being sold, or call (415) 431-8888.
About Climb Real Estate
Climb Real Estate is a San Francisco-based real estate company that specializes in selling urban style properties that consists of new construction, historic loft conversions, live/work spaces, Victorian flats, modern condominiums and modern single family homes. Climb Real Estate provides the top buyers and sellers in San Francisco providing marketing services for property sales, access to developer specials and new development projects, and experienced broker support.
###