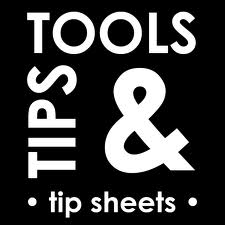 There are lots of options out there for homeowners to choose from, but our experts recommend sticking to the most well known and reviewed companies.
Seattle, WA (PRWEB) February 15, 2013
The home security system market has continued to evolve rapidly over the past several years, as new wireless home security systems and other types of DIY security systems proliferate. As more consumers become interested in purchasing inexpensive, easy to install security systems, a large number of unreliable and inexperienced home security companies have entered the market looking to make a quick buck.
Given how rapidly the security system marketing is changing, it's more important than ever the consumers and homeowners have access to reputable information sources on the home security market. Security System Reviews works hard to be that reliable source by offering consumers professionally researched and produced home security system reviews on all of the nation's top home security system equipment and monitoring service providers.
To help homeowners make the best decision possible for the safety of their home and family, the home security professionals at Security System Reviews have also assembled the following list of tips for homeowners who are interested in purchasing a new home security system:
1. Many "free installation" promotions are really free. Home security system companies have to make money, so there will invariably be a charge for something. Whether it is activation fees, upfront monitoring charges, high equipment costs, or only a basic control panel without all of the sensors necessary to truly keep a home safe, most security system companies will find a way to charge customers something. That doesn't mean the companies are trying to rip consumers off. Consumers just need to be aware of what all the fees are.
2. Not all monitoring services are equal. Consumers should find out as many details as possible about the monitoring service companies offer. Is it 24x7? Is it phone line only, or does it include Internet or cellular monitoring? Is the system monitoring by employees or by some sort of automated system? All of these variables are important. Ideally, security monitoring should include 24x7 by trained professionals employed and supervised by the monitoring company.
3. Does the monitoring service contract include some sort of quality of service guarantee or service level agreement? Any reputable monitoring company will include a clause in the service contract that allows customers to hold them responsible in some way for poor service.
4. What are the costs with expanding the security system? Consumers often buy an inexpensive monitoring system initially but then realize they want something more robust. Security companies know this, so they are likely to tempt customers with inexpensive initial deals but then offer a variety of extremely expensive add-ons. When consumers initially purchase the system, they should find out in writing what the additional costs are if they decide to upgrade their equipment and/or service monitoring in the future.
5. Consumers should always read the latest reviews and rankings of best security systems and service providers. Not all home security companies are created equal. While many are highly reliable, others are just looking to capitalize on homeowners' fears to make a quick deal.
Whatever home security system company customers choose, they should always do their homework before committing to a long-term contract. In addition to the Internet, consumers should consider calling security companies directly and speaking with neighbors who have home security systems to find out more about their experiences.
Potential security system shoppers can visit securitysystemreviews.com to compare security systems and learn more about security system providers.