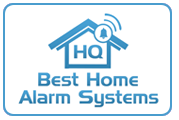 Compare the top home security companies online at BestHomeAlarmSystemsReviews.com.
Seattle, WA (PRWEB) May 29, 2013
BestHomeAlarmSystemsReviews.com, the independent home alarm systems reviews site, releases a tips sheet to help consumers select a home security company that offers 24/7 monitoring services. Home monitoring services are not restricted to only home security but now include monitoring for fire, dangerous levels of carbon monoxide and medical monitoring. Depending on the provider, the services can vary.
Mike Bristow from BestHomeAlarmSystemsReviews.com stated, "The home security industry has changed a great deal in the past ten years and now new services are incorporated into home security systems such as medical alert monitoring, fire monitoring and carbon monoxide. Since home security systems are now more versatile homeowners of all ages can benefit from the services they provide. It is also worth mentioning that consumers can save up to 20% off their homeowners insurance by having a monitored home security system installed."
To view the features and services offered by the leading home security companies please visit:
http://www.BestHomeAlarmSystemsReviews.com
Choosing the Best Home Security Monitoring Company
1. Look at the companies' Better Business Bureau ratings. A home security company should have a rating with the BBB or else this should be cause for concern.
2. Ask friends and family if they have experience with a home security company. Often the best recommendations come from the ones closest to us. The advice from friends and family can be complemented by researching reviews online.
3. Ask about the various monitoring services. Make sure that the home security company has the services that are best for the family.
About BestHomeAlarmSystemsReviews.com
BestHomeAlarmSystemsReviews.com is a leading provider of independent home security systems reviews and publishes detailed comparisons on an annual basis after reviewing dozens of home security companies. Each home security company is rated on their customer service, support, equipment, warranty and monitoring technology. The results are made available on the BestHomeAlarmSystemsReviews.com website for consumers to view.