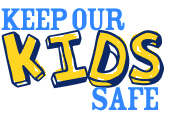 These simple tips can help keep your loved ones safe when you're not home. It's important to keep in mind that simple things lower your risk.
Chicago, IL (PRWEB) December 28, 2012
In many American families, both parents work or have commitments outside the home, which means many older children and teenagers spend afternoons or evenings home alone. While it can be worrisome for parents to leave their children without supervision, there are a number of steps that can be taken to ensure your child or teen's safety, even when you're not able to be with them.
The experts at Alarm System Report, a site dedicated to providing unbiased reviews of the best home alarm systems, has created a brief list of security precautions families can take to make sure kids are safe, even when mom or dad aren't home.
1. Install an alarm system. This is a great way to keep your kids safe and sound even when you're not around, and security professionals will work with you to create a system that is going to meet the needs of your family. Many families with older children that stay home alone can now opt for an alarm system company that offers a cellular alarm system, which doesn't rely on your landline to operate the system and is more difficult for would-be intruders to disrupt or disable. One of the most important aspects of using an alarm system properly is to ensure that every member of the family knows the codes and proper operating techniques, so be sure each child in your family is aware of how to operate the system.
2. As part of your alarm system, it may give parents some comfort to also choose a system that allows you to monitor what's going on in your home from your cell phone or computer. This is a great way to keep tabs of what's happening with your children or teens from your office or any other location.
3. Install a wireless keypad on your garage. This is a great way to make sure your child has access to your home, without the worry of having a lost or stolen key.
4. Tell your child or teen not to indicate either on the phone or through social media that they are home alone. If someone calls they should never say their parents are not home, and the same goes for any social media postings. This can be a red flag to intruders that it's a good time to strike.
5. It's a good idea for kids that are home alone to keep doors and windows locked at all times. This includes doors leading to the garage, as well as the actual garage doors. If possible, a parent or a trusted friend or family member should call the child frequently to check-in, and also to remind them to lock the door and keep all doors locked while they're home alone.
About the Company
AlarmSystemReport.com is a website dedicated to providing comprehensive, unbiased reviews of security systems for consumers. The site reviews top alarm system companies and their products, including ADT and Vivint security reviews, in order to help consumers make an informed decision about home security.