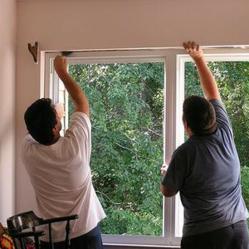 Windows are an easy entry point for most intruders, so following some simple tips can greatly reduce the chances of a break-in through a window.
San Diego, CA (PRWEB) February 08, 2013
Most homeowners know the worries and concerns that come with windows, and in particular ground floor windows. Windows are a point of weakness in most homes, and create an easy target for burglars and home intruders. As is often the case, many homeowners are resistant to adding additional protection to windows because there is often the fear that window safeguards will be unsightly, but there are a number of tips that homeowners can follow to protect windows that not only offer additional security, but are also well-disguised and do not detract from the overall appearance of the home.
SecuritySystemReviews.com is a site dedicated to providing consumers reviews of the best home security systems and other valuable information such as security system pricing. The site also offers home security system discount codes and price comparisons of major security system brands.
Their security experts put together a list of tips that can be followed to ensure that windows are protected from intruders, while maintaining the look of the home.
1. Many of the best security system brands offer add-on options to protect windows. In particular glass break sensors offer a great deal of protection for windows. If glass is broken, not only will an alarm sound, but it will also trigger an alert to the monitoring company. Homeowners may believe their security system automatically includes window protection, but this is often not the case, and before having a system installed, the purchaser should be certain of all aspects of security that are offered or can be added-on for an additional cost. There are also a number of do-it-yourself window break alarms that are more inexpensive than what a home security system might offer.
2. Applying security film over the inside of a window will help prevent the glass from breaking, or at least make it a lot more difficult for a would-be burglar. Security film can be found at most hardware stores.
3. If there is a window that will not lock properly, or just for added security, many homeowners may want to install additional window locks. Most hardware stores sell window locks that can simply be added-on to a window, without having to replace the existing lock. Usually these add-on locks are added in an area that will prevent the window from being moved upward. These locks are also usually visible from the outside, which can act as a deterrent to a potential thief.
4. Cover all windows with curtains or blinds. Windows are a great way for a criminal to scope out a potential target and see if there are valuable items worth taking. By covering windows, a criminal isn't as likely to target a home, because they won't be able to see tempting items. Blinds or curtains should always be kept closed when a homeowner is away and at night.
5. Adding a screw to the top of the upper track of a window is a good way to prevent windows from being lifted out of the track. Breaking the glass is not the only way a criminal can enter through a window, as they can be removed from their track, which is actually an optimal way for a burglar to enter a home. By installing a screw horizontally into the track, the window can't be removed. Old windows are also more susceptible to being lifted from their tracks, so replacing old or faulty windows is a great way to add protection to a home.
About the Company
SecuritySystemReviews.com is a website dedicated to providing consumers unbiased reviews and comparisons of security system companies and equipment. In addition to reviews, the site also offers information about security system pricing, including the cost of ADT and other popular home security brands.