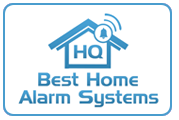 Visit BestHomeAlarmSystemsReviews.com to compare the leading home security providers.
Seattle, WA (PRWEB) February 04, 2013
BestHomeAlarmSystemsReviews.com is the leading provider of independent home security system reviews. Focused on assisting consumers on purchasing the best security system for their family, BestHomeAlarmSystemsReviews.com recently released their rankings and comparisons of the nation's leading home security providers.
The BestHomeAlarmSystemsReviews.com team conducts annual reviews of dozens of home security companies and investigates their monitoring plans, customer service, pricing, technology, equipment and warranties. The results of this thorough investigation are then published on their website where consumers can quickly compare the features of the leading providers and decide on which home security system would be best to protect their home and family.
Mike Bristow from BestHomeAlarmSystemsReviews.com stated, "It's important for BestHomeAlarmSystemsReviews.com to publish annual reviews as a lot can change from year to year. From 2012 to 2013 there were some new companies that entered the home security monitoring space. Additionally, there was new equipment and technology introduced like LifeShield Security's free Kindle Fire or Alarm.com's Geo-Services that was adopted by FrontPoint Security."
The top 5 home security companies that consumers will find on the BestHomeAlarmSystemsReviews.com website are FrontPoint Security, Protect America, ADT, LifeShield Security and Vivint. Consumers will also find reviews of competing companies who did not make the top list.
In addition to comparing the top home security system providers, BestHomeAlarmSystemsReviews.com awards the top three providers with Gold, Silver and Bronze Awards. The 2013 Gold Award winner is FrontPoint Security who is known for providing their customers with excellent service and 100% cellular monitoring. This is FrontPoint Security's second Gold Award as they also won in 2012. To read the full FrontPoint Security reviews, visit BestHomeAlarmSystemsReviews.com.
About BestHomeAlarmSystemsReviews.com
Focused on delivering an independent service to consumers, BestHomeAlarmSystemsReviews.com publishes their annual reviews of the best home security system companies in the nation. Along with providing unbiased reviews the BestHomeAlarmSystemsReviews.com team creates educational information such as security tips and guidelines on how to lead a more secure lifestyle.