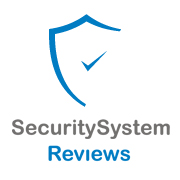 The best security system reviews online have to be put together by experts, so we're committed to building a team that has the industry experience to do it properly.
Orlando, FL (PRWEB) November 15, 2012
SecuritySystemReviews.com has recently added ten new security system veterans to their review team. The new additions will help SecuritySystemReviews.com keep their reviews even more up-to-date than they already are.
What These Reviewers Will Look For
The reviewers at SecuritySystemReviews.com will do more than just alarm system reviews. These reviewers will review all of the top home security companies. They'll do this regularly, so visitors to SecuritySystemReviews.com will always have the newest information available.
Each reviewer will look at each home security company's technology, customer service, warranty, pricing, and installation policy. If the company specializes in DIY security systems, the reviewers will look at this process instead.
SecuritySystemReviews.com has found that these are the key areas that all home security companies need to focus on to be good at what they do. They've found that if a home security company can't excel in these areas, it doesn't matter what other areas they excel in.
How The Reviews Will Be Conducted
SecuritySystemReviews.com does all of its reviews in secret. Each home security system expert will independently audit each home security company. They'll do this by secretly shopping from each company they review. In addition to looking at the companies with the best home alarm systems, they'll also look at companies that can provide homeowners with great customer service and an exceptional monitoring service at an affordable price.
Why SecuritySystemReviews.com Is Different Than Other Home Security Company Review Sites
The reviews at SecuritySystemReviews.com are all written by home security industry experts who have been in the business for years. Other review websites let consumers write their own reviews. This type of review site can easily be "gamed" and the reviews can quickly become biased. SecuritySystemReviews.com's reviews can't fall prey to any "gaming" because they are all done in-house.
Another way in which SecuritySystemReviews.com's reviews differ from the reviews on other websites is that they are constantly updated. SecuritySystemReviews.com is constantly hiring more and more home security experts so that all of the best home security systems can be reviewed on a regular basis. This ensures that no matter how much the industry changes, SecuritySystemReviews.com's reviews can change just as fast.
This is true whether SecuritySystemReviews.com is reviewing new wireless security systems or older land-line systems. SecuritySystemReviews.com will always have the most up-to-date security system reviews a person can find online.
To read these reviews, please visit SecuritySystemReviews.com.