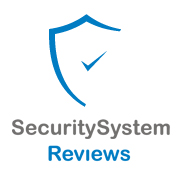 Comparing security systems side by side saves consumers time and money. It's what consumers want and we're dedicated to keeping our comparisons up-to-date
Atlanta, GA (PRWEB) November 26, 2012
SecuritySystemReviews.com has recently launched a side-by-side comparison page on all of the top security system companies. However, frequent visitors should know that this page does not replace their detailed home security company reviews, it just enhances them and makes them easier to navigate to.
Why Add A Side-by-side Comparison Page
The web team at SecuritySystemReviews.com has done extensive research and has found that consumers like to choose who they do business with based off of certain features a company has to offer. For instance, a person might view the company that can provide them with a DIY home security system as the top alarm system provider on the market. Conversely, another homeowner might view companies who only provide DIY solutions as a bad company to do business with.
The side-by-side comparison page helps these visitors quickly see which companies offer the features they want and which companies do not offer the features they want. This page speeds up the buying process for consumers and saves them time.
Easy Navigation
Once a visitor sees who the companies are with the features he or she wants to buy, he can then go ahead and click through to the company's security systems reviews. If the company they click through to does not appeal to them, they can always go back to the side-by-side page to find another company that will meet their specific needs.
Easier navigation means visitors can spend less time finding the best home security system for their home. The time saved on researching alarm systems can then be invested into money earning and happiness bringing activities instead.
Price Sensitive Consumers
Consumers looking for the best deal on a new home security system can go to pricing pages right from the side-by-side comparison page. This quickly gives visitors access to the best prices and helps them get quotes from all of the best home security system companies in one day.
In addition to this, visitors can take advantage of SecuritySystemReviews.com's coupon and discount code pages to find even further discounts. SecuritySystemReviews.com has partnered with all of the top home security companies to provide steep discounts to homeowners in all fifty states. This means that homeowners living anywhere from Florida to Alaska can expect to save serious amounts of money on a new home security system.
To take advantage of SecuritySystemReviews.com's reviews as well as their discount pages, please visit their website.
###