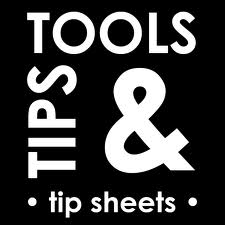 Getting to know what's changed in the industry can help take advantage of the latest technologies and save money.
Baltimore, MD (PRWEB) January 16, 2013
With rising levels of crime throughout the country, many houses and apartments are equipped with some sort of security system equipment, but many homes have outdated systems or don't take advantage of the newest technology that many security systems offer.
Many upgrades and additions to home security systems can increase the safety level of a home greatly, but often don't add to the monthly monitoring fees, making them relatively cost effective. Sites such as SecuritySystemReview.com allow homeowners and renters to compare home security pricing, including upgrades, before purchasing new or additional equipment.
There are a number of reasons a homeowner might want to upgrade equipment, whether it's because a system is fairly old and doesn't take advantage of new technology, or because the homeowner has just purchased a property, and wants to equip it with the best in home security system equipment.
Regardless of the reason for upgrading equipment,SecuritySystemReview.com created a list of some of the best upgrades available for home security systems, that many homeowners and renters may not be taking advantage of, with current systems and security system equipment.
1. Flood detectors. A flood detector can be a great way to help homeowners prevent water damage. A flood detector can be added onto a current alarm system, and will alert a homeowner of water leaks. The detector is ideal for use around basements and other drain areas.
2. Door and window sensors. Many people who have alarm systems may assume that all doors and windows already have alarms, but this is not the case. For many homeowners, a greater level of security and safety is provided by arming all doors and windows with sensors, beyond what is provided with standard alarm system equipment packages.
3. Carbon monoxide detectors. Along with smoke and fire detectors, carbon monoxide detectors are a valuable addition to any home security system. Children and the elderly are particularly susceptible to carbon monoxide poisoning, so these detectors are a great way to prevent illness and even death from elevated CO levels in the home.
4. Glass break detectors. Glass break detectors are triggered by the sound of breaking glass, but are specially designed so that they aren't triggered by the sound of thunder, the ringing of a phone or other loud noises.
5. Wireless remotes. A wireless remote allows residents of the home to activate the alarm system easily, from a keychain sized remote.
6. A cellular backup system. A cellular backup system allows security system signals to be transmitted to the monitoring center without a traditional phone line. This is beneficial in case a phone line is cut or disrupted.
7. A low temperature sensor. A low temperature sensor is especially important in areas where the temperature is often below freezing. This device will alert a homeowner of temperatures within the property that are dangerously low, leaving pipes at risk for freezing. If the temperature of a home drops below a certain level, the home security system will be activated.
About the Company
SecuritySystemReview.com is an informational website providing reviews and price comparisons of brand name home security systems. All home security system reviews are unbiased, to provide consumers with the best information available to make informed alarm and security system purchases.