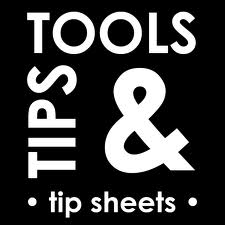 Regularly checking a security system to make sure it's working is an excellent idea and should be performed regularly.
Houston, TX (PRWEB) February 19, 2013
A home security system can offer a home and its residents invaluable security and protection, from loss of possessions to personal safety, but just as with most items in a home, a security system has to be properly maintained. When a homeowner neglects to maintain a security system, it can mean the system fails to operate properly, which leaves the members of the household unprotected against potential threats. Many security system companies recommend that system owners take regular steps to ensure that the security system is maintained. Even the best security system requires regular maintenance, to ensure the system is in proper working order at all times.
The security and safety team at SecuritySystemReviews.com, a site that provides reviews of the best home security systems and home security system coupons, created a list of things homeowners can do to keep their home security system working at its peak performance level.
1. Members of the household should perform a regular test on the alarm at least once a month. Most security system companies will place a system on test if a homeowner or resident chooses to test the system, and this will allow the members of the household to perform alarm checks on each area of the security system. In addition to tripping all of the alarms in the house, the alarm system can alert the person performing the test of whether or not the signals came through clearly to the response center during the test, if the company is aware a testing is happening.
2. Keep the keypads and sensors of the alarm system clean from dust and debris. Just as other electronic equipment in the home should be dusted regularly, so should these components of the security system, to keep them working properly. To clean a keypad or sensors, simply wipe them clean with a dry, soft cloth. Avoid ever spraying water or cleaning products on the keypad or security system sensors.
3. It's a good idea to schedule a yearly maintenance check-up with an alarm system professional. During this time it's likely that the professional will perform checks on the system, including checking cables for signs of damage or wear, making sure all cable connections are securely fastened, and checking for system corrosion. This is also a good time to have a professional clean smoke and motion detectors, and replace any contacts.
4. When an alarm system is installed, it's best to ask the company or technician what types of maintenance the particular system requires. Some systems allow for a good deal of the maintenance work to be done by the system owner, while other systems require most maintenance to be performed by a professional. Either way, knowing what maintenance needs to be performed will allow the homeowner to plan ahead and keep the system working at a peak performance level, adding value and protection to the system.
About the Company
SecuritySystemReviews.com is a website providing comprehensive, unbiased reviews and price comparisons of top alarm systems, including Protect America reviews. The site also offers users the opportunity to view specials and coupons, in order to secure the best deal possible on home security systems.