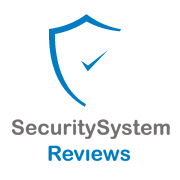 A few simple tips can help lower holiday crime rates significantly across the country.
Boston, MA (PRWEB) December 05, 2012
According to the safety and security experts at SecuritySystemReviews.com, the holidays are a hotbed for criminal activity. SecuritySystemsReview.com is a site dedicated to providing unbiased security system reviews. There are a number of reasons that criminals and home invaders strike near the holidays, including the fact that many families choose to travel during the holidays, as well as the plethora of expensive new gifts and other items that can often be found in homes during this time of year. Home invasions have become increasingly frightening for many families because they are becoming more violent and more sophisticated.
Despite increases in robbery and other criminal activity that can pose a threat to your family, there are steps and precautions that any family can take to ensure they are more protected during the holiday season. The security experts at Security Systems Review compiled a list of tips that can help homeowners and families stay safe during the holiday season, and throughout the rest of the year.
1. Thieves and home invaders are generally deterred by home security systems. If you're thinking of installing a home security system, it's important to compare security systems for capabilities and prices, to find what is going to best match the needs of your family. There are a number of options from very high tech, remotely operated systems, which may be great if your family travels a lot during the holiday season, to less expensive and more simple do-it-yourself systems. With whatever security system you choose, it's a good idea to make it clear that your home is armed with a system. Statistics have shown repeatedly that criminals are deterred by the presence of a home security system.
2. Make sure the address of your home is clearly marked and displayed. Often, if a home is unmarked or seems difficult to locate, a criminal may see it as an easy target. This is because unmarked homes are also difficult for the police to find. Homes where the address is small or hard to read in the dark are nearly as difficult for police to find, so make sure the address is large and easy to read whether it is day or night.
3. During the holidays, don't advertise the presence of expensive new gifts. Telltale signs include overflowing trash bins, evidence of wrapping paper and boxes and valuables that can be seen through windows, such as laptops, video game consoles and big screen TVs. To avoid displaying the signs of a bountiful holiday, don't leave trashcans or other gift box trash on the street. Place expensive items in areas that aren't easily seen from the outside, particularly through windows and doors.
4. Avoid advertising your holiday travel plans on social media sites. Including your holiday plans on social media sites can alert criminals that you'll be away from your home, making it a great time to strike.
5. If you are planning to go out town for the holidays, be sure to have a neighbor collect your mail. An overstuffed mailbox is something that is often overlooked by families heading out for the holidays, but serves as a sure sign to criminals that the occupants of the home are away, making it a great time to rob the house.
About the Company: SecuritySystemReviews.com is an information site developed by security experts to compare security system brands. The goal of the unbiased home security system reviews and comparisons is to help individuals, families and businesses locate the best security system companies for their needs.