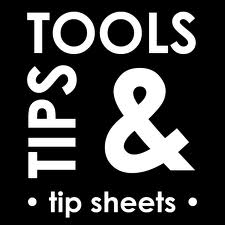 These simple tips can help lower your cost of home security and can greatly lower the chances of a home robbery or invasion.
Atlanta, GA (PRWEB) April 08, 2013
The importance of alarm systems is widely agreed upon, as the best way to provide security for a home and its residents, but there are low-cost and free ways that home security can be increased. Not all precautions to promote the safety and security of a home and the people who live there are costly, according to the home alarm professionals at AlarmSystemReport.com.
AlarmSystemReport.com is a site providing home alarm system reviews of the best home alarm system companies in the country. The site has created a list of low-cost tips homeowners and renters can follow to increase their level of safety and security.
1. Consider the installation of DIY home alarm systems. A DIY home alarm system is less expensive, and doesn't require monitoring services, in contrast to traditional home alarm systems. DIY equipment can be purchased at discount prices and can cover a range of security concerns.
2. As soon as the sun begins to set, close curtains and blinds. Many people forget to do this, but it is one of the easiest and least expensive ways to deter burglars and intruders. When curtains, blinds and other window coverings are left open, particularly at night, it's easy for burglars to see tempting items, making your home a potential target.
3. Don't advertise comings and goings on the internet, particularly social media sites. Too often people post when they're going on vacation, to work or to other places that mean their home is unattended. Social media updates can be used as a way for burglars and intruders to target homes, because they're able to access a virtual date book for the residents of a home.
4. Don't leave ladders or other large items outside of a home that could be used to make breaking into a home easier for a burglar. Not only can an item like a ladder be stolen, but a homeowner who leaves a ladder in their yard is just providing an open invitation to a burglar.
5. Never leave garage doors open for any period of time. Leaving a garage door open, even when people are home, can allow burglars and intruders to see the items in a garage that might be worth stealing, and also lets the criminal see what kind of interior doors a home has, making the planning of a burglary that much easier.
6. Make use of home alarm system stickers and yard signs. This is an expensive way to deter burglars, and is actually one of the best known ways to do so.
About the Company
AlarmSystemReport.com is a site providing alarm system reviews of the top home alarm companies in the country, on a state-by-state basis. In addition to reviews, site visitors can also access rankings of companies, and information about discounts, coupons and industry news.