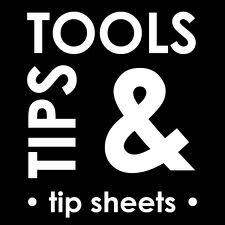 Most consumers don't know that security systems can help prevent and notify them of potential flooding.
Orlando, FL (PRWEB) January 11, 2013
Flooding is becoming more of a problem throughout the country, due to weather patterns and very strong storms, such as Super Storm Sandy, but it is still something that is ignored by many homeowners renters. While residents may take precautions to protect homes from the threat of burglary or other severe weather, preparations for floods are often forgotten.
There are a number of reasons a home can flood, including natural disasters such as hurricanes, flash flooding, and even leaks or water left running. Many people avoid taking precautions to protect property from the damage caused by flooding, because it seems unlikely, but according to statistics, nearly 20% of flood claims come from areas where the flood risk is low.
SecuritySystemReviews.com, a site providing reviews of the best wireless home security system companies, created a list of tips that can be followed to reduce the risks associated with flooding.
1. Be aware of flood insurance policies already in place, and if no flood insurance is present, consider purchasing a policy that will cover damage related to a flood. Many people are not aware of a lack of flood insurance coverage in existing homeowner's policies.
2. Fix all leaks immediately. Leaky roofs and cracks in the foundation of a home not only weaken the structure, but also create a breeding ground for dangerous mold. In addition, close all foundation cracks using masonry caulk or hydraulic cement.
3. Invest in a flood alarm. Many alarm companies offer flood detectors as an add-on feature. For homeowners that don't already have wireless security systems, there are also a number of do-it-yourself security system companies that offer flood sensors. In addition, homeowners may want to consider installing a home automation system. This way, if a flood is detected while a homeowner is away, the home automation company will be alerted. This can be useful not only if a natural disaster strikes, but also if water is left running in a home. Home automation systems can save a homeowner thousands of dollars in damage by preventing an actual flood from occurring.
4. Keep drains and gutters clear and free of debris. This will allow water to drain away from a home, rather than collecting, particularly during a time of heavy rain.
5. All electrical components in a home should be raised to a level that is at least 12 inches above a home's projected flood elevation. This includes sockets, switches, breakers and wiring systems.
6. Keep an inventory of all valuable household possessions. It's best to create a catalog using a digital camera or camcorder, because traditional printed photographs can get lost or also be damaged during a flood.
7. Invest in a sump pump. Sump pumps can be a very valuable asset in case of flooding. It's best to choose either a battery-powered sump pump in case of an electrical outage, or also have a back-up battery-powered pump in addition to an electrical pump.
About the Company
SecuritySystemReviews.com is a website created by security experts, to provide reviews and comparisons of the top home alarm systems and security system equipment. All reviews are unbiased and up-to-date.