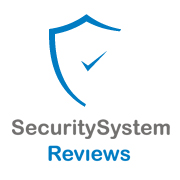 Keeping our senior citizens safe is going to become more of an issue as baby boomers age and need to learn how to be more independent without their children.
Portland, OR (PRWEB) December 07, 2012
As the population of America is a rising and more people are living longer and fuller lives, there are a number of seniors living independently. Because of the rising number of seniors residing in this country today, there are considerations that must be taken help these older adults feel more secure in their homes.
Seniors often live alone, and face more challenges to their safety and security than younger adults, because they are more vulnerable to threats and criminal activities. In fact, many thieves and criminals specifically target older people. There are a number of steps seniors and their families can take to ensure they don't become victims of a crime, particularly in their own home.
SecuritySystemReviews.com, a site featuring security system reviews, compiled a list of tips to help seniors feel more secure and protect their safety and their homes more effectively.
1. A security system is a valuable investment for seniors. Seniors should compare security system prices, along with their features and capabilities, to find the system that is going to best meet their needs. A security system can not only protect seniors from outside threats such as thieves, but can also allow for other forms of communication, such as medical alert, in case of a fall or other accidents. Many security systems also include other monitoring systems as well, such as smoke, temperature and carbon monoxide. Seniors should choose the best security system to offer all of the components they need to feel safe in their home.
2. If possible, do not have monthly checks, such as Social Security, mailed to your home. For many people direct deposit is an option, or have them mailed to a P.O. box or trusted family member. Thieves may see these checks and know a senior lives at a particular residence, or they may attempt to intercept the checks.
3. Keep doors locked at all times. Because seniors are sometimes less alert or move less quickly, it's important that doors always remain locked, because by the time there is a threat that becomes known, it could be too late. While it is important to keep doors locked at all times, seniors should also ensure that close friends or family members have keys, in order to check in on the person, if necessary.
4. Place a security film or Plexiglas on the inside of windows. This will make windows more difficult for a criminal to break in an attempted home invasion.
5. Always keep a phone nearby. Whether it is a cordless phone, or a cellular phone, it's a good idea for seniors to carry a phone with them from room-to-room and always know where it's located. If there is a knock at the door, seniors should bring the phone with them to the door, in case of emergency or unknown visitor.
6. Install security lighting in your home. A well-lit home not only deters criminals, but can also prevent other accidents and injuries resulting from darkness that makes it more difficult for seniors to see.
About the Company
SecuritySystemReviews.com is an informational site providing security system reviews of top home alarm system companies, including Protect America reviews and ADT reviews. All reviews and unbiased and provided by security and safety experts.