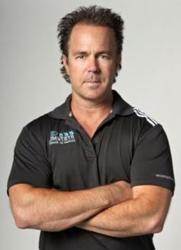 Our new 'Totally Safe Completely Secure Alarm System with InterACT' allows the home owner to control every electronic device in their home from the convenience of their Smartphone.'
Seal Beach, CA (PRWEB) February 28, 2013
As it turns out, homeowners no longer have to wait to have a home like the Jetsons. Michael Houser, aka the Security Genius, has just released a completely new alarm system that turns a home into a smart home and at the same time, it gets you green.
"Our new 'Totally Safe Completely Secure Alarm System with InterACT' allows the home owner to control every electronic device in their home from the convenience of their smart phone." Stated Houser.
This new system allows homeowners to check up on their house while out to dinner. Forget to turn the heater off when you leave the house? Not a problem. Now homeowners can fix that mistake right from their phone.
Everything from checking doors, windows and even the locks themselves can be done right on a Smartphone or any computer with an internet connection.
"Now if you want your heater, lights, even your TV to be turned off when you leave the house, while at the same time, making sure your porch light comes on at dusk, our new alarm system can be programmed to make sure all that is done for you." continued Houser.
Houser has two college age kids of his own living at home. With his new alarm system, he is able to see when they return home at night. "If I wanted to, I could have my alarm alert me when they walk in the door. And since they each have their own alarm code, I know which of my kids got in at what time."
Of course, no alarm system would be complete without being tied into a central monitoring station. Electronic Eye's new alarm system is no different in that regard.
Houser was tapped to install the security system for the Seal Beach City police station. After hearing about this home security system, several of the officers had Houser install the system in their home. Because of the job these officers do, they make a lot of enemies. Having a solid security system to protect their own family just makes sense.
With Electronic Eye's "No Mess, 5 Hours or Less, Installation Guarantee," getting the house of the future is just a phone call away. The most incredible part of this new alarm system is the price. Installation and all the parts needed start at just $399 - low enough for any family to enjoy.
However, before Electronic Eye will install their new Totally Safe Completely Secure Alarm System with InterACT, they complete a 72 point on-site security analysis and report. They have found that instead of having to continually upgrade an out-of-date system, homeowners armed with this information are more likely to have the right system installed in their home the first time.
To receive an educational kit with information on Electronic Eye's Totally Safe Completely Secure Alarm System with InterACT as well have to get a 72 point on-site security analysis, visit their website at http://thesecuritygenius.com.