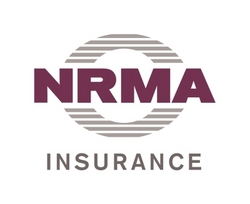 The advantage of getting to know the people who live near you is that trustworthy neighbours can help keep an eye on things if you do happen to go away
Brisbane, QLD (PRWEB) April 10, 2009
The economic downturn could prove bad news for burglars with more than 60 per cent of Queensland households admitting they will be spending more time at home this year, according to new research by NRMA Insurance*.
NRMA Insurance Queensland State Manager Brett Robinson said staying home could be a boost for home security, because burglars usually preferred to strike empty houses. "Home insurance claims data shows most burglaries happen when no-one is at home, so would-be thieves could be deterred by people spending more time at home," he said.
The research revealed Queenslanders would opt to spend their new-found home time:

taking up home hobbies or activities they enjoy (87per cent)
with their children or other family members (83 per cent)
on home improvements or other jobs around the house (80 per cent)
entertaining more at home (70 per cent)
investing in home entertainment or other home technology (47 per cent).
Mr Robinson said nearly 30 per cent of those sticking around home more would be taking the opportunity to spend more time with neighbours.
"The advantage of getting to know the people who live near you is that trustworthy neighbours can help keep an eye on things if you do happen to go away," he said.
Blue collar workers and households with children were the most likely to be spending more time at home this year, according to the survey.
Mr Robinson said Fridays and Saturdays were traditionally the busiest days for burglars, but advised households to make security a priority at all times and to ensure an adequate level of home contents insurance to protect belongings.
NRMA Insurance suggests these tips to help deter thieves, whether you're staying out or in:

Keep entrances secure even if you're home, especially if working in the yard
Lock the house every time you go out - even for short periods
Keep your home looking lived in when you're not there
Never leave a message on your answering machine saying you're not at home;
Mark your driver's licence number and the state in which you live on the back of all electronic valuables;
Keep your car keys somewhere safe in your house so burglars can't steal your car
Secure garages and garden sheds, because thieves also target items such as lawn trimmers, power tools, bicycles, sport gear and outdoor furniture.
*Survey of 600 Queensland households carried out by Woolcott Research for NRMA Insurance in January 2009
About NRMA Insurance:
NRMA Insurance is a leading insurance provider in Queensland, Australia. NRMA Insurance offers online car insurance quotes, home contents insurance, motor insurance and more at competitive prices.
###