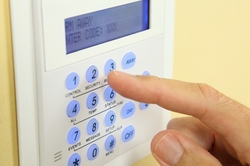 New York, NY (PRWEB) September 2, 2009
Millions of families will head out of town this Labor Day weekend. Along with packing a suitcase, protecting your home should be at the top of the checklist. Summer months are known for having the highest burglary rates - and holiday weekends can make your home even more vulnerable. All Home Security provides the following home security tips to help ensure your home is protected this Labor Day weekend.
1. Notify a neighbor - Burglars are using a new tactic to find out when people are out of town. They place flyers in the front doors of homes, and return the next day to see which flyers are still there. It's a simple way to tell when no on is around. Notify a neighbor or close friend when you leave for the weekend. Ask them to stop by and pick up any flyers or newspapers in your driveway.
2. Clean up your yard - While toys strewn across the yard may make your home look occupied, it also sends another message - you have kids and you likely have expensive gaming consoles and other pricey items inside. Clean up your yard before you leave town.
3. Leave the light(s) on - It's a common misconception that leaving one light on when you're out of town is enough to deter burglars. It's not. A single light sends a clear sign to criminals that no one is home. Instead, put timers on lamps throughout the house so they turn on and off while you're away.
4. Don't alert your social network - Be careful about sharing travel information on social networking sites. If you're leaving town, don't broadcast it to everyone on Twitter, Facebook or MySpace. On some of these sites, complete strangers can access your information, and the wrong people will find out your home is empty.
5. Activate your alarm -If you have a home security system, turn it on before you leave town. Remove keys from underneath doormats, rocks and other hidden areas and double check that all windows and doors are securely locked.
These tips were brought to you by All Home Security, your online resource for the best in home security monitoring and home alarm systems.
###