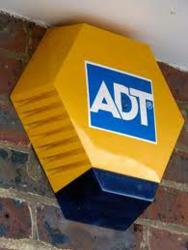 We Provide Burglar Alarms Installation Nationwide as part of a complete Home Security Solution!
London (PRWEB) September 07, 2011
Leading security solutions provider SecurityCAM Ltd. has announced that it offers a 'best protection guarantee' with its ADT Home Security System. It is an effective burglar alarms systems that come with Police protection (response during emergency call outs), Smoke / Fire detectors, and Key holder response. This security set up comes with ADT monitored alarms that gives 24x7 protection to home, family as well as business assets  365 days of the year with immediate Police response during emergency call outs.
Some important features of ADT burglar alarms systems are:
1. The premises will be watched over 24 hours a day, 7 days a week, 365 days a year.
2. Police, Key holder & Fire Response during emergency call outs.
3. Guaranteed 4 hour Response times to the premises in the event of faults.
4. Access to a 24Hr ADT Service Bureau for assistance.
5. Instant deterrent to potential threats.
6. Routine Inspections of the ADT burglar alarms include minor adjustments.
Commenting on the need for the ADT Home Security System, Mr. Idris Shara, CEO, SecurityCAM Ltd. says, "The number of security breach incidents have increased over the last couple of years and people have now become extremely careful about their safety. Security is one of the most important concerns for business owners as well as home owners. To prevent intruders, people need to install comprehensive home Security Systems that provide a complete range of security services. Our ADT alarm system is the latest security gadget that not only alerts the owners in case of security breach, but also sends alert signals to the Police during emergency call outs."
Besides offering ADT monitored alarms, SecurityCAM also provides other security gadgets like Access Control Systems, Video Entry Systems, hardwired and wireless burglar alarms and CCTV Systems. The company also offers other state-of-the-art security devices that comply with the British and European Standards prEN5031/PD6662 and DD243:2004.
Those looking for a comprehensive CCTV camera system can contact the company for a site survey. Its consultants will help clients choose the best CCTV System design for maximum protection.
 The company's CCTV Camera PRO Package comes with 4 SONY CCD Hi-Resolution Day / Night Dome Cameras and a massive 500Gig Hard Drive MPEG4 DVR that gives excellent picture quality during the day or night time with enough storage space for all recording requirements.  These hi-end Security Cameras are able to record and save between 3 to 6 weeks of motion. The system is equipped with advanced motion detection recording that helps save disk space. The system comes with day and night vision with vandal resistance. The high resolution Sony super HAD CCD CCTV cameras has wide lenses that can cover up to 20 meters. It has a robust camera that has been especially built with extreme versatility to make it suitable for different applications and environments.
One of the most important factors that attracts the customers towards the products and services of the company are its highly competitive rates and world class services.
Adds Mr. Shara, "Our job doesn't end with just selling high quality ADT burglar alarms, Security Cameras or CCTV System gadgets. We also make sure that installation and after-sales services are smooth and seamless. For instance, we offer professional installation of the client's entire security set up for both residences and businesses. All the installation work is done by an expert team of NSI (National Security Inspectorate) installation engineers. The entire staff of the company is also put through a Police screening process so that customers can be assured of complete privacy and safety after installation. "
For more information about the high quality security devices like ADT Burglar Alarms, Intercom Systems,  CCTV System Video Door Entry System, Access Control Systems, and Business Alarms, provided by the company, log on to http://www.firsthomesecurity.co.uk.
About Security CAM Limited
Headquartered in London, Security CAM Ltd is a security solutions company that offers latest hi-tech solutions for both residential as well as business customers. It has an in-house team of highly skilled and experienced security consultants who provide accurate solutions. It offers quick response to emergency callouts. Entire staff of the company is put through a police approved screening process. It has been recognized by NSI (National Security Inspectorate), formerly known as NACOSS for providing quality services.
# # #