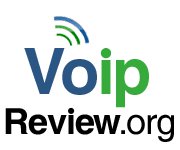 Sometimes it saves money to be trendy, especially with technology as modern and worldwide as VoIP.
(PRWEB) February 21, 2013
In a recent study done by TeleGeography, research shows that both international calling and VoIP phone service are on the rise. In 2012, international phone traffic grew 5% and VoIP service grew a whopping 44%. The study's analysts theorize the correlation between VoIP and international calling, suggesting that their mutual rising in popularity go hand-in-hand.
VoIP technology allows phone calls to be made over the Internet, instead of the standard method of making phone calls over landlines. And according to VoIP expert Rachel Greenberg, "VoIP technology is especially important in regards to international calling, because international Internet connection is exponentially cheaper than International phone lines."
As both international calling and VoIP service become more prevalent, VoIP Review announces the top 5 VoIP home providers for cheap international calling:
1. ITP
ITP has one of the very best international plans for home VoIP calling. For $24.99/month per user, residents can call to up to 60 different countries, such as Columbia, South Korea, Romania, and the UK. For users who have a specific country they call more than others, ITP offers an international area code option. Users are able to pick an international area code, and each phone call to and from that country becomes an automatic cheap local call. This is a useful option for families living across the world from each other but still want to stay in contact. Users can keep their current phones when upgrading to ITP, and also have access to 24/7 customer support.
2. BroadVoice
BroadVoice has one one of the best international mobile options. Starting off, BroadVoice has a low rate of $19.95/month per user for unlimited calling to 29 major countries like Austria, Ireland, and Spain. Several of these 29 countries are accessible by mobile phone numbers, such as mobile phone numbers located in China, Puerto Rico, and Hong Kong. This international mobile feature is a great option to connect with traveling friends, or relatives on business trips. And on a more permanent level, any phone call between BroadVoice users, no matter which part of the globe each user is calling from, is absolutely free and unlimited
3. VoIPo
VoIPo is a good fit for the occasional international caller who wants to be able to make some cheap international calls, without having to pay for a monthly international calling plan. VoIPo offers 60 free international minutes each month, with low international rates of $0.02/minute to popular countries like Brazil, Italy, and India. All of these international features are included in VoIPo's standard package, which runs for $6.21/month per user under a two year contract.
4. Axvoice
Axvoice is a great provider for international callers who only need short-term international use. Axvoice's residential international plans come in two options: month-to-month or yearly. Both plans offer free international calls to over 45 countries, like Greece, France, Mexico, and the Netherlands. The month-to-month plan is only $24.99/month per user, and is available without a contract. For users who would like a longer-term plan, the yearly international plan runs for a cheap $16.58/month per user.
5. VoIP.com
VoIP.com is a solid choice for callers who only need an hour of international calling a month to catch up with loved ones and friends abroad. VoIP.com offers 60 free international minutes each month to over 55 countries like Germany, South Africa, and New Zealand. Users who talk a little more can sign up for VoIP.com's international Global Plus Plan, with 1200 free international minutes/month per line.
International calling is rising in popularity, but it doesn't have to be expensive. Using free international phone calling to countries around the world, VoIP home phone users can stay connected with the rest of the world for only a few dollars a month. Sometimes it saves money to be trendy, especially with technology as modern and worldwide as VoIP.