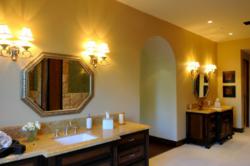 "As invited guests in our customers' homes, our mission is to ensure that they always come first by providing the highest level of customer satisfaction." LA Build Corp
Los Angeles, CA (PRWEB) August 06, 2012
Why a new room addition? Extra living space, new bathroom, larger kitchen, separation from teenagers; the reasons for building an addition are countless.
Having a good reason for home addition is just as important as having the right contractor. Room additions are not cheap or overnight; sure, they are good alternative to moving to a larger house to meet the needs of a growing family, but committing to a project this extensive requires good understanding of what's involved with the whole process and what the reasons and expectations of the outcome.
"Sit back with your family and relax, ask yourselves: Why do we want this?" says Ami, the president of LA Build Corp. "if the answer comes to you with hesitation and requires minutes of thinking, then you're not ready." Ami explains that unless a homeowner has no concerns with the cost involved or the return on investment their making in their home renovations, then anything would work as long as it's what makes them happy. Otherwise, a home addition or single room addition should not be something out of boredom or "just because I feel like it."
With that in mind, here are a few advantages of room additions:

Studies indicate that nearly all of the cost of a mid-range addition can be recovered at time of sale.
Smartest and almost only Way to Add Space to House
Room addition is the only real way to create space. Almost every other way of creating space is just redistributing existing space without adding the needed square footage. They mostly involve redoing a basement or an attic.
Room Additions are completely homeowner's creation.
An experienced general contractor can hear the needs and expectations of their clients and create a space that meets all that and reflects the homeowner's unique style while it blends in with the rest of the house.
Room additions are a better alternative to purchasing a new home.
Not even considering the housing market and what it takes to sell a house, at the very least, just the closing costs involved with selling an old house and buying the new one push the value of room addition option over the top. The time and various costs involved with buying a new home that meets the extra space requirements, surpasses the cost of room addition and customizing the existing home, (not even considering the he aches involved with moving).
If the time is right for the homeowner and the right reasons are in place, here is where to start:
Write a list of things the home is missing,
The kids passed the age of sharing a bedroom, need to move in the elderly parents, need extra space for a home office….
Find the right contractor for the room addition,
The best way to do this is asking friends and family for referrals. But it's essential for homeowners to do their homework, interview at least three contractors, get an estimate from each one, check their design portfolio and ask to speak with previous clients. "An honest and skilled general contactor knows the value of repeat customer and cares about building a great reputation, they should be happy and able to call a client upon your request for referral." Says Ami the president of LA Build Corp.
Have all the right permits in order,
This a necessity and not optional, not having the right permits not only will cause legal issues, especially at time of sell, but can create serious problem with the homeowners insurance. If something goes wrong at the time of room addition process that causes damages to the property, the homeowners insurance and refuse to cover if the right permits are not obtained. This is an area that the an experienced and trusted full service construction company or a general contractor will take care of before proceeding with the room addition.
Set a realistic budget and timeline,
Before interviewing and choosing the right contractor it's essential to know how the addition is being financed and figuring out the absolute maximum that can be spent. "Do your homework and then sit with your contractor. Knowing what your preferences are as far as the materials and styles, makes it easier to reach a mutual understanding with your contractor and helps you to understand the options that fits your budget and timeline." Explains Ami.
LA Build Corp has a group of professional home remodeling and building contractors working closely with home designers and experienced home remodeling and room addition project managers, which ensures staying on schedule and budget, and avoiding miscommunications that would only create stress and extra coast to the homeowner.
LA Build Corp offers Quality and Dependability on Every Home Remodeling Project.
To get more information on home addition and remodeling designs, and to get a free consultation and estimate, Call 877- 628-5292.
Remember to ask about the free architectural plans with every complete home addition of over $50k (value of $5k-$7k)
Call 877- 628-5292
or visit http://labuildcorp.com/
http://tusana.net/