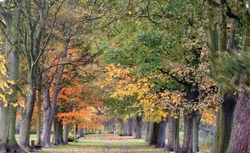 set it and forget it
Lebanon, OH (PRWEB) August 7, 2008
With autumn fast approaching, residents across the nation are making the switch from air conditioning and cooling systems to a heating unit such as a furnace or electric heater. The switch from conditioned/cooled to heated air causes the air in the home to dry out and will invariably lead to an increase in bacteria, viruses, and respiratory infections. Discount Humidifiers is proud to announce their line of whole house humidifiers, perfect for battling the dry, autumn air that appears in homes across the country.
The Aprilaire 700A is predicted to be a top seller when the rush hits for these whole house humidifiers. Capable of adequately humidifying a 4,200 square foot home and featuring "set it and forget it" automatic controls, the Aprilaire 700A will be a sure bet for larger homes, or those homes with basements. In order to effectively humidify a large house, a humidifier with an adequate capacity must be used.
For those also concerned with humidifying a smaller sized home, the Aprilaire 600A is a great alternative to its larger equivalent. Families looking to cut down on the number of bacteria and viruses in their home this fall will love the 4,000 square foot humidification coverage of the Aprilaire 600A. Research has shown that a humidity level between 30% and 50% makes for ideal home air quality and the automatic humidity controller on these Aprilaire humidifiers makes maintaining the humidity in your home simple.
Whole house humidifiers, such as these listed above, are the first, and arguably biggest step towards maintaining the air quality in your home during the fall and winter months. All of these humidifiers and more can be found by visiting http://www.DiscountHumidifiers.com. Not only can you find a complete selection of Lennox Humidifiers, Aprilaire Humidifiers, Honeywell Humidifiers and General Humidifiers for your home needs, but you will also be able to find information on humidification systems and how to prepare your home for installation.
###