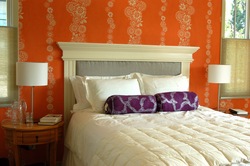 Easy-to-install urethane and PVC products can enhance the interior and exterior of any home without busting a budget
Archbold, OH (Vocus) July 24, 2009
Since every dollar counts these days, homeowners need sensible home improvement products that can help increase the value of their homes without breaking the bank. Fypon to the rescue.
"Easy-to-install urethane and PVC products can enhance the interior and exterior of any home without busting a budget," says Tina Mealer with Fypon. "For a minimal product investment and even less 'sweat equity,' homeowners can gain maximum results. Whether it's adding moulding to a room or replacing a set of rotted wooden shutters, there are easy-care synthetic products available to improve a home's appeal and value."
Mealer's favorite 20 "no sweat" 20-minute home improvement projects include:
1. Place a crosshead over an outside window with a keystone to add curb appeal to the exterior of the home.
2. Wrap unsightly metal supports in a finished basement with PVC Column Wraps to add style to the room.
3. Use Victorian-style nips and spires to accent exterior areas, fencing and gated areas.
4. Upgrade the look of a boring kitchen island by adding decorative brackets or corbels as accent pieces.
5. Add a urethane pineapple, the international sign of hospitality, above your front entry door.
6. Dress up a porch area by adding brackets to porch posts.
7. Cover up unsightly wooden porch posts with a semi-assembled, two-piece classic style PVC Column Wrap.
8. Install carved leaf or grapevine brackets under kitchen countertops and shelves to add dimension and visual appeal to the room.
9. Add a two-piece urethane ceiling medallion around a ceiling fan or lighting fixture to "pop" some visual friendliness to the ceiling.
10. Add moisture-resistant corbels to the top of cabinets to present a more finished look in the bathroom or laundry room.
11. Create a unique window treatment by hanging a pair of brackets on either side of a window. Insert a dowel rod through the brackets and drape with fabric for a fast and easy decorative window treatment.
12. Accent interior doorways with a keystone.
13. Install a set of moisture-resistant urethane pilasters on both sides of your shower stall and a door crosshead overhead to upgrade the look of your bathroom.
14. Create customized shelves to house knick knacks using moulding or PVC boards. Faux finish the pieces to make your collection stand out.
15. Add a one-piece fireplace mantel surround to an existing fireplace or create a faux fireplace area using these durable accent pieces.
16. Create a welcoming look over a garage or gable area by installing a urethane wreath and bow. The three-piece accent is 86" long and 38" high and makes a stunning accent on the home.
17. Flank the window opening between two rooms (like a kitchen and family room) with a pair of urethane shutters. The lightweight shutters can be
stained or painted to accent the walls.
18. Top off a standard bookshelf with an impressive combination acorn pediment to add style in any room.
19. Add a scalloped moulding border to a child's room to launch into a princess or medieval theme for the room.
20. Install a set of pilasters on either side of the garage door and a long door crosshead over the top.
"Each of these projects can easily be completed in just 20 minutes," says Mealer. "These are simple do-it-yourself projects that quickly and effectively upgrade your home and bring years of lasting satisfaction."
Fypon offers thousands of decorative millwork elements in a variety of architectural styles to enhance the interior and exterior of America's homes. Each piece is crafted from tough, weather-proof, high-performance materials that are impervious to decay, insect infestation and water damage for long-lasting beauty and low maintenance. Part of consumer products company Fortune Brands, Inc. (NYSE: FO), Fypon is a brand name leader in the synthetics millwork industry. For additional information, call 1-800-446-3040 or visit the company's web site http://www.fypon.com.
On-line Release: http://fypon.mediaroom.com/index.php?s=press_releases&item=83
PHOTOGRAPHY: You may also download a variety of high-resolution images of Fypon products from the Fypon Media Room available at http://www.fypon.com.
# # #