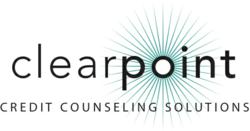 Buying your first home is exciting but it can also be overwhelming
Los Angeles, CA (PRWEB) April 30, 2012
The economy has had its ups and downs lately, but the availability of affordable homes and low interest rate mortgages makes this an ideal time for consumers to think about purchasing their first home. ClearPoint Credit Counseling Solutions is helping people take the next step to turn their dreams of homeownership into a reality by introducing a new series of free homebuyer workshops throughout California and Oregon.
"Buying your first home is exciting, but it can also be overwhelming," said Martha Lucey, regional president for ClearPoint Credit Counseling Solutions. "ClearPoint is offering help to simplify the steps and make the process easier and enjoyable. These workshops will help give first time buyers the confidence to enter the real estate market and gain valuable insight so they can best work with their agent."
Housing counselors will share information about credit scoring, mortgage options, consumer protection, escrow and closing, down payment assistance programs, and other vital topics. At the conclusion each eight-hour workshop, attendees will receive a certificate of completion and the ability to meet with a lender to discuss mortgage options.
Anyone interested in attending these homebuyer assistance workshops should visit the ClearPoint website or call 800-750-2227 for details and registration.
ClearPoint is a member of the National Foundation for Credit Counseling (NFCC), a system-wide accredited business with the Council on Better Business Bureaus, and a Housing and Urban Development (HUD)-approved housing counseling agency. Visit ClearPoint at http://www.clearpointccs.org or call 877.877.1995.