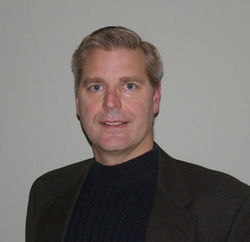 I have enjoyed an exciting career for two decades in which I was at the forefront of many new optics developments
Van Nuys, CA (PRWEB) February 27, 2008
Schneider Optics, Inc., the well-known lens and professional filter manufacturer, has announced the hiring of D. Scott Dewald as Director of Product Development. He will lead Schneider's international team on Digital Cinema development while simultaneously helping to expand and improve Schneider's entire optical product line.
Announcing the hiring, Schneider CEO Dwight Lindsey said "We are very fortunate to have someone with so much optical technology and engineering experience join Schneider Optics. Although Schneider is already the leader in lenses for home theaters, commercial cinemas, and industrial applications, Scott will help us accelerate the development of many new and exciting products."
Mr. Dewald comes to Schneider Optics with over twenty years of optics technology experience, including twelve years as Senior Member of the Technical Staff and manager of the Optical Technology Group for Texas Instruments DLP Products. During his tenure at Texas Instruments, Mr. Scott designed the complete optical system for the first two generations of DLP Cinema projectors, and was the lead optical engineer for their 3-chip DLP Projector, which captured over 80% market share in the high-brightness/rental market. Most recently, Mr. Dewald has worked on several generations of rear-projection DLP television optics, and designed the cell-phone sized DLP "pico-projector" that was shown at the Consumer Electronics Show (CES) in January, 2008.
Prior to joining Texas Instruments in 1996, Mr. Dewald held optical technology and engineering positions at Tencor Instruments, Tamarack Storage Devices, Advanced Laser Projection and Optic Electronic Corp.
"I have enjoyed an exciting career for two decades in which I was at the forefront of many new optics developments," Said Mr. Dewald." Now I am even more excited about helping another world leader in optics technology and manufacturing develop their next generation of products."
Mr. Dewald graduated summa cum laude from the University of Michigan with a Bachelor of Science Aerospace Engineering Degree, and earned a Master in Mechanical Engineering Degree at UCLA. He has authored numerous publications on lens design, projection and illumination and has over 20 patents in the optics and display fields.
About current Schneider Home Cinema Products
Unique among products for home theaters is Schneider's Cine-Digitar Anamorphic 1.33x Lens. It enables digital home theatre owners to achieve incredible full-screen Cinemascope images and eliminate "letterboxing," the black bars that appear above and below the image when a 16:9 projector with a conventional lens projects a Cinemascope movie.
The Schneider Cine-Digitar Anamorphic Lens can also be used to expand 4:3 images to a 16:9 aspect ratio. High-definition video that has been down-converted to standard-definition (with the squeeze option) can be projected at the original aspect ratio without distortion of the image's geometry.
Schneider also offers two elegantly simple yet rugged solutions for deploying Cine-Digitar Anamorphic Lenses. The Kino-Torsion and Kino-Linear deployment mechanisms are constructed for use in even the most demanding home theatre or corporate screening room applications. Both feature adjustments for displacement, pitch, yaw and roll, for easy precision lens alignment. Automatic deployment is possible using a 12 volt trigger or contact closure.
About Schneider Optics
Schneider Optics is a wholly-owned subsidiary of Germany's Schneider Kreuznach. It includes business units addressing the optical needs of a broad range of industries, including professional and consumer photography, cinema projection, motion picture/television production, and industrial optics. The company has offices in New York and California and their products are manufactured and sold under the brand names Schneider, B+W and Century.
For more information contact Schneider Optics, Inc., 7701 Haskell Avenue, Van Nuys, CA 91406 USA. TEL: +1 800 228-1254; FAX: +1 818 505-9865 or visit http://www.schneideroptics.com. To contact D. Scott Dewald directly call +1 972 361-8438.
Cinemascope is a registered trademark of 20th Century Fox Corporation
###