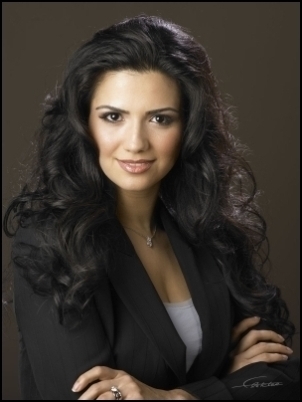 It's Easier Done than Said
Atlanta, Ga. (PRWEB) March 15, 2007
Savvy entrepreneurs are marking their calendars, counting the days until the upcoming home based business training and motivation extravaganza, It's Easier Done than Said. Ellie Drake is certain to educate, motivate and invigorate a sold out room on May 5 & 6, 2007 in Atlanta's luxurious Hilton Atlanta Airport. Register now at http://www.braveheartwomen.com.
A master coach and trainer, Drake's trademark inspiration and tested techniques are guaranteed to help home based business owners get up and get successful right now. Attendees even receive an iron-clad guarantee: if any entrepreneur does not feel the information they receive is worth at least 10 times the registration price, Drake will personally approve a full refund on the spot.
"By Sunday, anyone who acts quickly registers will receive inspiration and guaranteed advice to propel any home based business to previously unknown heights. We're not just building businesses, we're changing lives," Drake said.
Drake came to the US speaking no English. Even so, she built a million dollar business. Now, she shows people the secret to transcendence, removing whatever challenges are blocking them from making their home based business a roaring success. Drake shows people how to supercharge their lives, getting out of their own way to forge real connections and make the next six months more productive than the past six years. She is a trainer who wears her professional reputation for all to see. She thrives on the scrutiny and shows others how to thrive, too. Her verifiable success helps provide inspiration to home based business owners. Truly, all who miss out on "It's Easier Done than Said" will regret it.
Drake personifies success and she's driven to share thoes secrets to her success. Like all her training events, "It's Easier Done than Said" will offer inspiration, education and transformation to all who act early and reserve a spot. However, "It's Easier Done than Said" shows Ellie Drake at hyper speed. The two day event will feature a live band, a film crew putting together Drake's latest infomercial as well as surprises and special benefits for all who attend.
Drake shares vital ways to make any small business come alive. "It's Easier Done than Said" gives people the chance to:

Learn from someone who was in the home based business industry for 10 years, was the top income earner in her company, and the top recruiter bringing in up to 10 people per week for 4 consecutive years
Learn how to Connect with Ease
Learn how to Increase your Closing ratios dramatically
Release the fear of rejection once and for all
Become proud and joyous to be an entrepreneur in free enterprise
Build a team, create synergy, and increase your checks
"Whether you are in first grade or have a Ph.D., this event will show people exactly what they need to succeed," Drake said. "It's material I wish I had when I was just starting out."
Still, she doesn't just tell business people what to do, she equips entrepreneurs with the inspiration and motivation to do it. Past participants to Drake's training events have seen consistently amazing results, including:

"My income has quadrupled"
"I've added 137 new people and $39,000 per month"
"I've just become top recruiter in my company"
"I just made my first $10,000 per month check"
To register or for more information on It's Easier Done than Said, visit http://www.braveheartwomen.com
About Ellie Drake
Savvy businesswoman, in-demand motivational speaker, doctor and inspiration to men and women around the globe, Ellie Drake is a multi-dimensional success. She maintains a demanding schedule of personal appearances, a successful home based business as well as a series of web sites, each offering insights, newsletters and products designed to help individuals achieve their personal best.
Contact:
Charles Drake
1-866-Heart-19
support braveheartproductions.com
Get your Free Copy of Ellie's Newest Book at: http://www.braveheartwomen.com
###