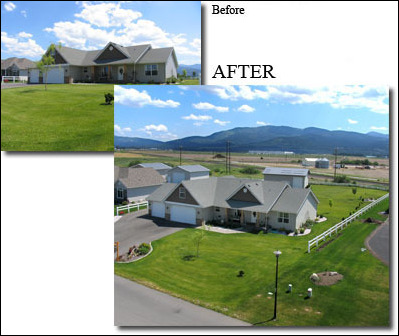 HighPicture Systems provides an amazing opportunity for individuals to become small business owners in a totally unique, niche business that has almost no competition in the United States
Coeur d'Alene, Idaho (PRWEB) April 30, 2007
HighPicture Systems -- an elevated photography firm specializing in real estate, commercial and event security imagery, among a host of other markets -- is currently expanding on a national level through independent business owners. As part of the expansion, HighPicture Systems is opening independent, HighPicture Photography franchises in Portland and Seattle starting in May.
"The ' elevated photography ' concept, and the HighPicture Photography system are just now hitting the U.S. marketplace," said HighPicture Systems owner Miles Torres. "It's very exciting for those who are serious about launching a unique niche service in a wide, competition-free territory."
According to the company, inquiries from interested entrepreneurs have come from across the country, including California, Oregon, Nevada, Arizona, Montana, Utah, Washington, Texas, Tennessee, New York, Maine, and Florida. HighPicture Systems has identified 114 regional U.S. markets that are ideal for independent owners.
Statistics seem to indicate that photography is a burgeoning industry, Torres said. According to the Professional Photographers of America (PPA), photography is a growth industry through 2014.
"HighPicture Systems provides an amazing opportunity for individuals to become small business owners in a totally unique, niche business that has almost no competition in the United States," said Torres. "We love that we can help form a new industry that will thrive for years to come and will change the way real estate is presented."
Entrepreneurs who choose to become a part of the HighPicture team will receive plenty of support, Torres said. Among other things, new franchises are provided with marketing assistance, a database of prospects, on-site training, and on-going support.
Torres said real estate is just the beginning for many entrepreneurs.
"While market testing, we made customers of ad agencies, land developers, event organizers, wedding venues, sports venues, wineries, churches and more," he said. To buy a franchise, contact HighPicture Systems through the Web site at http://www.highpicture.com. Investors are welcome.
About HighPicture Systems
Headquartered in Coeur d'Alene, Idaho, HighPicture Systems provides elevated photography services for many industries including real estate, advertising and security, and offers HighPicture Photography as a business startup for interested parties. More information can be found at http://www.highpicture.com. For more information, contact HighPicture Systems at (208) 660-9097.
###