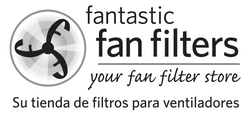 Santa Clara, CA (Vocus) June 6, 2010
Fantastic Fan Filters LLC, a Northern California based company which provides inexpensive fan filters, announces it has expanded its' sales partners to include EBAY and Craigslist. The partnership is expected to boost revenue by raising the number of customer views as well as awareness to indoor air pollutants, Asthma triggers and dust reduction techniques. Raising customer awareness could also increase sales.
Fantastic Fan Filters LLC has been committed to provide households with cost effective allergen filters to ensure safe methods of home air purification. Some readers may recall the ionizer was linked to the release of Carcinogenic agents while cleansing the air. Coincidentally the ionizer was subject of several notorious court battles. These inexpensive fan filters provide a method for homeowners to lower asthma triggers, allergens, dust, and invisible indoor air pollutants.
Fantastic Fan Filters LLC, currently has filters for the 8, 12, 16 & 18 inch Round Fans along with the 20 inch Box Fan. On EBAY and Craigslist, there are both single and triple packs available. The singe packs are packaged in an envelope without the graphics insert. This graphics insert is included in the triple pack.
The filter material is Merv 7 rated. This rating comes from the HVAC industry. The material has built in Asthma trigger reduction and aids in keeping airborne pollutants at a very low level. This ultimately reduces the possibility of Asthma attacks. In addition, this filter works to help lower allergens, dust and other invisible indoor air pollutants.
Fantastic Fan Filters LLC filter wants to provide every household around the globe with this innovative method of indoor air purification. The product works by pulling air through the filter and pushing it into the house. It acts as an air cleaning device. This filter also helps to keep the fan blades cleaner resulting in less annual fan maintenance. This could lead to fan longevity as the wear and tear on the motor is reduced.
When asked about the product confidence, owner Dan Fantastic, stated, "By lowering Asthma triggers I greatly reduced the chances of having an Asthma attack, wheezing and coughing. Coincidently, the filter also lowered the amount of dust I was cleaning around the house weekly and during fan cleaning. I immediately noticed a difference. About half of the dust I was picking up was ending up in the filter. The filter is filthy after 3-5 weeks. This also reduces the air flow through the fan resulting in the need to replace the fan filters. I know this will be a great product for the entire population in any country!"
The Fantastic Fan Filters website offers great advice for lowering asthma triggers, allergens & dust in any home. Adding EBAY and Craigslist to its' sales partners, the company hopes to increase customer visibility. To learn more about our products or to purchase please visit us at http://www.fantasticfanfilters.com, EBAY & Craigslist.
###