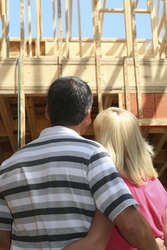 We designed ContractorCheck to help eliminate these issues. It assists homeowners in making the best possible decision based on the most thorough information available about a contractor's business.
Costa Mesa, Calif. (Vocus) December 3, 2007
Experian®, a global information services company, today announced the launch of ContractorCheckSM, a new online resource that helps consumers take the guesswork out of choosing a contractor. With easy-to-read reports and an overall contractor rating, ContractorCheck saves valuable time by enabling homeowners to search for contractors in their area, check a specific contractor's business background and protect themselves against contractor fraud.
"Each year unlicensed and uninsured contractors cause major headaches for homeowners," said Marc Kirshbaum, President, Experian's Business Information Solutions group. "We designed ContractorCheck to help eliminate these issues. It assists homeowners in making the best possible decision based on the most thorough information available about a contractor's business."
Powered by BizSourceSM, Experian's robust commercial database, ContractorCheck provides consumers with vital information about a contracting company, including business license status, whether or not the company is bonded and if the company has insurance. The service also offers insight into the contractor's business by delivering details such as length of time in business and a credit summary indicating any judgments or liens against the contractor. This information helps consumers identify contractors whose businesses may be struggling, offering insight into whether a contractor might complete their home improvement project once it has started.
ContractorCheck also enables homeowners to easily search for contractors in their specific area. Unlike contractor locater services, Experian does not accept advertising from contractors but uses verified, third-party data to help consumers get a clear and unbiased picture of the contracting business.
In December, Experian is offering consumers free access to up to 10 ContractorCheck reports. For more information, please visit http://www.ContractorCheck.com.
With ContractorCheck consumers can:

Find a contractor in any local area for specific home improvement jobs
Learn key facts about the contracting company, including its years in business, address history as well as license, bond and insurance information
Receive easy-to-read reports that feature a simple rating to help them quickly review the status of a contractor
Screen a potential contractor's background for problem areas, such as liens, judgments or bankruptcies
About Experian
Experian is a global leader in providing information, analytical and marketing services to organizations and consumers to help manage the risk and reward of commercial and financial decisions. Combining its unique information tools and deep understanding of individuals, markets and economies, Experian partners with organizations around the world to establish and strengthen customer relationships and provide their businesses with competitive advantage. For consumers, Experian delivers critical information that enables them to make financial and purchasing decisions with greater control and confidence. Clients include organizations from financial services, retail and catalog, telecommunications, utilities, media, insurance, automotive, leisure, e-commerce, manufacturing, property and government sectors.
Experian Group Limited is listed on the London Stock Exchange (EXPN) and is a constituent of the FTSE 100 index. It has corporate headquarters in Dublin, Ireland, and operational headquarters in Costa Mesa, Calif., and Nottingham, UK. Experian employs approximately 15,500 people in 36 countries worldwide, supporting clients in more than 65 countries. Annual sales are in excess of $3.8 billion.
For more information, visit the Group's Web site on http://www.experiangroup.com.
Experian and the marks used herein are service marks or registered trademarks of Experian Information Solutions, Inc. Other product and company names mentioned herein may be the trademarks of their respective owners.
###