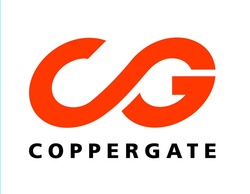 G.hn is going to be a life-changing technology
NEWARK, Calif. & TEL AVIV, Israel (PRWEB) December 15, 2008
G.hn represents the first global standard to support all three wire types that already exist in consumers' homes: phone lines, coax cables and AC power lines. The new standard (Recommendation ITU-T G.9960) is designed to deliver up to 20 times the throughput of existing wireless technologies and more than three times the performance of existing wire solutions. On December 12, the G.hn working group consented on a "foundation specification" that will allow silicon manufacturers to begin designing solutions. Ratification of the final specification is expected in September, 2009.
"G.hn is going to be a life-changing technology," said Malcolm Johnson, director of ITU's Telecommunication Standardization Bureau in Geneva. "With G.hn, every wire in every home around the world can become a home entertainment network. This will enable seamless communication between computers, HDTVs, and telephones over existing wires. This exciting new technology will also foster tremendous innovations such as energy efficient smart appliances, home automation, and telemedicine devices."
"G.hn provides the next-generation standard for networking over customer-owned wiring. It is destined to become the first universal standard for home networking," said Steve Rago, principal analyst at market researcher iSuppli. In his recently released report, Home Networking Technology's Killer Connection, Rago projects G.hn nodes will grow at a CAGR of 257% between 2010 and 2013.
"CopperGate has long been an advocate of G.hn. With its foundation in both coax and power-line home networking technologies, CopperGate is a key player in this space," indicated Rago.
"CopperGate is 100 percent committed to G.hn," emphasized Gabi Hilevitz, CEO of CopperGate Communications. "We've been involved in the G.hn working group from the beginning and we intend to leverage our nearly 10 years of experience in each wire type to become the leader in G.hn chipsets. Our exclusive know-how well positions CopperGate for G.hn's inevitable success."
About CopperGate
CopperGate Communications is the only company whose standards-based chipsets enable carrier-class distribution of broadband digital content over all three types of existing wires in the home: coax, phone, and power. The company sells its technology to OEMs who build solutions for multimedia home networking and multi-dwelling unit (MDU) broadband access markets. CopperGate's chips are used in set-top boxes, residential gateways, optical network terminators and Ethernet bridges deployed by four of the top five telcos in North America who are deploying IPTV. Founded in 2000, CopperGate is headquartered in Tel Aviv, Israel with offices in the United States, Taiwan, Korea, China, and Japan. Please visit http://www.copper-gate.com
CopperStream, CopperGate, CopperGate Communications, the Everywire Home Networking Company and the CopperGate Emblems are trademarks or registered trademarks of CopperGate in the U.S.A. and other countries. All other trademarks mentioned herein are believed to be trademarks of their respective owners.