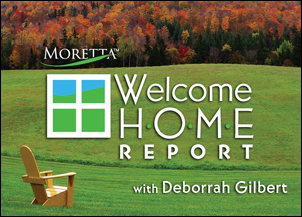 I know firsthand how it feels when you think your desire to own a home is hopeless, especially during times like this when everyone is affected by disparities, such as foreclosures, vacated communities, high lending fees and strained social services. However, I know that home ownership education works. It all begins with our credit. It's true - when people know better, they'll do better
Los Angeles, CA (PRWEB) March 5, 2007
Chances are Deborrah Gilbert will be helping yet another family achieve their goal of home ownership when she wakes up in the morning.
Gilbert, founder and executive director of Moretta Community Development Corporation, overcame events in her own past that resulted in her having to rebuild her credit, while also attaining financial literacy in order to keep herself from becoming an unfavorable statistic.
Gilbert is now a certified instructor in home ownership education and community lending, dedicated to educating others about the various components of home ownership. She combines her real estate consulting, home ownership education, consumer credit counseling and publishing experience to conduct workshops, speak publicly and even host and produce The Welcome Home Report, a home ownership mentoring and educational television show that airs on Time Warner Cable local access channels throughout Southern California and online at WelcomeHomeReport.com.
The Moretta Community Development Corporation website, WelcomeHomeReport.com provides information and resources to prepare families for home ownership. The site's newest offering, Credit Resource Café, a monthly newsletter that teaches readers how to build, repair, maintain and manage their credit, is now available and can be downloaded in PDF format. The publication presents solid consumer credit counseling, information and explanations in a manner that is upbeat and easily understood. In addition to providing the newsletter on the website, Gilbert is hoping that she can get companies to sponsor newsletter packages so that other community-based agencies without the resources to provide this type of service, can obtain printed copies to distribute to their constituents.
"I know firsthand how it feels when you think your desire to own a home is hopeless, especially during times like this when everyone is affected by disparities, such as foreclosures, vacated communities, high lending fees and strained social services. However, I know that home ownership education works. It all begins with our credit. It's true - when people know better, they'll do better," said Gilbert.
Moretta Community Development Corporation is a community-based agency providing home ownership education, consumer credit counseling and related services to families of modest means, as a way of increasing home ownership and developing communities. In addition to preparing families for home ownership, the agency also equips homeowners with resources and tips in an effort to prevent them from losing their homes. For additional information, visit http://www.welcomehomereport.com.
Contact:
Angela Combs, Community Relations Manager
Moretta Community Development Corporation
310.858.5591
###