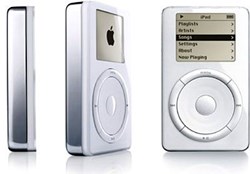 New York, NY (PRWEB) February 13, 2014
For a Valentine's Day gift that will provide lasting enjoyment for years to come, skip the flowers and chocolates this year. Home theater systems have been a hot item the past several years and are still increasing in popularity, especially amongst movie buffs and Netflix addicts. With their increasing popularity and amazing abilities, home theater gifts are becoming a big hit this Valentine's Day.
For those who are a little unsure of how to select just the right item in home theater systems and audios, ZenithMart founder Tochukwu Mbiamnozie offers some practical advice that can help ensure the right gift is wrapped up with a very big red bow this holiday season.
"Shopping for home theater systems and audio devices doesn't demand a sound engineer's background," Mbiamnozie said. "What it does require is a little investigation. Just put a little time into you home theater search and you're going to knock some socks off."
Tips for Choosing the Perfect Sound System
Choosing electronics, audio or home theater system for someone else isn't quite as easy as picking out a Valentine's Day card, but that's what makes the undertaking speak volumes. To make sure a great selection is made, ZenithMart CEO Tochukwu Mbiamnozie suggests the following considerations:

The type of equipment already owned – Is there already a stereo system in place that rocks, but maybe needs something to take on the road? An after-market car sound system with subwoofers and amplifier would do the trick. If there's already an awesome flat-screen TV but it delivers horrible sound, a complete home theater system with surround sound would definitely boost the experience. Pay close attention to the items already owned and being used, and look for audio items that can be add-ons to enhance listening pleasure.
Be mindful of quality – Home audio and theater systems that don't deliver quality sound just don't make the grade. To find the best, shop for trusted brand names like Yamaha, Jensen, Sherwood and Pyle. "It doesn't make sense to complement an expensive flat-screen with a low quality home theater system," Mbiamnozie said. Poor quality sound systems produce muffled, distance or static sounds, and are useless within a few years.
Shop around for ideas – Hit the Internet to drum up some ideas and shop around for the best quality at the most competitive prices. Consumers will find there are online retailers that can offer them steals on incredible home theater systems. Never pay full retail, there are always bargains and deals to be found.
For all types of audio and home theater equipment advice, as well as suggestions and buying tips on everything from jewelry to fashion, check out ZenithMart's blog. After getting some tips and doing the necessary research, look into the ZenithMart online store for home theater systems for the best prices, too.
ZenithMart puts the customer first, and has even named 2014, "The Year of the Customer." To see how much ZenithMart cares about their customers, visit the ZenithMart Facebook page and enter to win any item from their online store worth up to $350.
Zenith-Mart Inc. - America's No.1 Online Retailer of home and automotive electronics, computers and laptops, office machines and laser printers, jewelry, men's and women's shoes, vacuums, digital cameras, personal care, beauty products, tools and automotive parts & more online.
Founded in April 2012, ZenithMart is a different kind of online retailer specializing in computers and laptops, general merchandise items, jewelry and more. Launched in 2012, the New York-based company is out to take the Internet by storm by offering consumers something that is all too often lacking these days – service. The company sets itself apart by delivering a wide selection of products, high-end customer security, competitive pricing and exceptional service. For more information, please visit http://www.zenithmart.us.