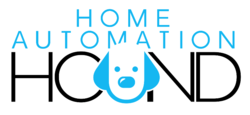 Aligning with Home Automation Hound gives us the opportunity to do that, and become a better integrator because of it.
Los Angeles, CA (PRWEB) February 01, 2013
Media Design Associates, a high-end custom integration company and CE Pro top 100 electronic systems contractor based in Ft. Lauderdale, has officially joined forces with Home Automation Hound, an online resource dedicated exclusively to consumer education and comparative analysis among the major home automation systems and professionals in the marketplace.
Having become the #1 search result for "Home Automation Los Angeles", Home Automation Hound continues to expand its services nationally, now including the "Home Automation Fort Lauderdale" area. The company is thrilled to have Media Design Associates join its efforts in providing consumers with the most accredited and qualified home automation professionals. "Our job is not only to provide the best in home automation, but also to educate our clients in the benefits and simplicity the technology can allow them," said Michael Wohl, President and Founder of Media Design Associates. "Aligning with Home Automation Hound gives us the opportunity to do that, and become a better integrator because of it." George Borghi, longtime smart home professional and CEO of Home Automation Hound, said, "We are thrilled to assist Media Design Associates in reaching a larger online audience. Home Automation Hound visitors seeking luxury integration services in South Florida and beyond will certainly benefit from their inclusion in our expert pages." MDA will now have a "Big Dog" expert page on the site equipped with a customized video, social media promotions, customer reviews, videos, photos, an overview of systems supported, and a list of certifications.
Home Automation Hound's mission is to be a dynamic consumer resource that will grow with the home automation industry. The website aims to raise awareness of home automation in general and give consumers a place to go to inform their purchasing decisions. Browsing the HAH site is a solid first step for consumers who are curious about or excited by home automation systems, products, and professionals. As Home Automation Hound continues to disseminate valuable, objective consumer-centric information and raise the awareness of the industry as a whole, everyone benefits.
About Home Automation Hound
Home Automation Hound is the first comprehensive and impartial website for learning about home automation, comparing products, and searching for trained and certified integration professionals. The site includes a rich selection of videos, system comparison data, customer reviews, articles and search tools to help homeowners find the best home automation systems and service providers in their area. For more information visit http://www.homeautomationhound.com.
About Media Design Associates
Media Design Associates is an award-winning, CEDIA-certified electronic systems contractor specializing in the design, installation, and integration of IT and of custom systems including board rooms and conference rooms for commercial applications, and home theaters, complete lighting and shading solutions, home automation, multi-room audio/video, and telecommunication systems for residential, commercial and MDU projects throughout the country and Caribbean Islands. For more information please visit us at http://www.mda-usa.com or call our offices at 954-334-0000.