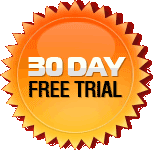 Vacation Home Scams by Rent My Vacation Home Summer of 2012
New York, NY (PRWEB) April 09, 2012
Follow the guidelines to avoid scams this summer of 2012.
Follow the Rent My Vacation Home dot com rules below :
How to make sure who owns the vacation home before sending check or money :
1. Ask for a electric bill account number or copy from the owner and call the electric company to verify it by name and address.
2. Ask for a Insurance and agent name, policy number and phone then check the phone and address out on the net by Insurance company name and call the insurance agent to verify owner and address.
3. Ask for a copy or email of the person's drivers license. (maybe different address but name verification)
4. Ask Homeowner for his property number at the assessment office for that area and call for address verification and name. (Google tax assessment office for that county) Do this without the homeowner's account number and use address and zip.
5. Ask for a copy of the car registration (maybe different address but name verification).
6. Make sure and tell the homeowner for free and 0% commission they can set up the credit card service on Rent My Vacation Home and you do not need any of this documentation above or do you need to leave a deposit. The Vacationer will have a money back in case of fraud. Tell the Homeowner to call 800-699-7684 to be set up now Free. (It takes around 30 Minutes to set up) Report anything that sounds funny.
For more info call 800-699-7684