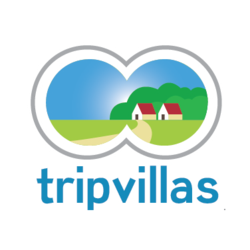 "With the interest in Asia-Pacific vacation destinations increasing dramatically, we are happy to work with HomeAway to bring some of the best private family-owned homes on our site to global travellers," Roshan D'Silva, Founder & CEO, Tripvillas
Singapore, Singapore (PRWEB) May 02, 2013
Tripvillas, one of Asia's largest holiday accommodation websites, and HomeAway, Inc. (NASDAQ: AWAY), the world's leading online marketplace for holiday rentals, today announced a partnership that gives travelers access to more than 2,000 holiday homes across the Asia Pacific, including popular destinations like Sri Lanka, Thailand and Indonesia.
"With the interest in Asia-Pacific vacation destinations increasing dramatically, we are happy to work with HomeAway to bring some of the best private family-owned homes on our site to global travelers," says Tripvillas Chief Executive Officer and Founder, Roshan D' Silva.
"We are thrilled to have Tripvillas' properties included on our sites for vacationers to experience more options than ever when visiting Asia-Pacific," says HomeAway Chief Executive Officer Brian Sharples.
The 2,000-plus Asia Pacific holiday homes listed on Tripvillas are now available to book on HomeAway sites, including HomeAway.com, VRBO.com, HomeAway.co.uk, HomeAway.es and Abritel.com. All bookings will continue to be fully protected by the Tripvillas Protection service, where the rent is disbursed to the owner only after the traveler physically inspects the property.

Tripvillas media contact: Yolanda Pereira, +65 633 604 55 Yolanda(at)tripvillas(dot)com
HomeAway media contact: Victor Wang, +1 512-505-1504, vwang(at)homeaway(dot)com
About Tripvillas
Tripvillas, headquartered in Singapore is one of the largest holiday home accommodation marketplaces in Asia dedicated to family-owned holiday homes. With over 12,000 properties located in destinations in South Asia, South East Asia, the Far East and Australasia, Tripvillas offers travelers the choice of self-contained independent stay homes as well as a more immersive experience through stays with a host family. Tripvillas also owns and publishes the Holiday Home Times (http://www.holidayhometimes.com) - the most widely read resource for those looking to buy vacation properties in Asia. The company was founded by Roshan D'Silva in early 2010.
For more information about Tripvillas, please visit http://www.tripvillas.com.
Website: http://www.tripvillas.com
Facebook: https://www.facebook.com/tripvillas
Twitter: https://twitter.com/thetripvillas
About Homeaway
HomeAway, Inc. (NASDAQ:AWAY), based in Austin, Texas, is the world's leading online marketplace of vacation rentals, with sites representing over 742,000 paid listings of vacation rental homes in 171 countries. HomeAway® offers an extensive selection of vacation homes that provide travelers with memorable experiences and benefits, especially more room to relax, for less than the cost of traditional hotel accommodations. The company also makes it easy for vacation rental owners and property managers to advertise their properties and manage bookings online. The HomeAway portfolio of websites includes HomeAway.com, VRBO.com and VacationRentals.com in the United States; HomeAway.co.uk and OwnersDirect.co.uk in the United Kingdom; HomeAway.de in Germany; Abritel.fr and Homelidays.com in France;
HomeAway.es, Toprural.com in Spain; AlugueTemporada.com.br in Brazil; and HomeAway.com.au in Australia.
In addition, HomeAway operates BedandBreakfast.com, the most comprehensive global site for finding bed-and-breakfast properties, providing travelers with another source for unique lodging alternatives to chain hotels.