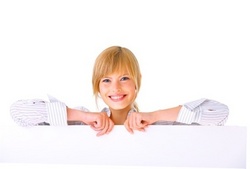 Set yourself a very clearly defined intent with specific deadline for achieving it
Toronto, On. (PRWEB) December 19, 2008
Along with the hard times the recession brings, also comes the battle of surviving. According to the owner of free-home-based-business-info.com, Bismark Ampofo, there is no other way to withstand this adversity. But starting your own home based business is the only way to progress and come through this economic meltdown.
Bismark adds that "making money on the Internet has been a dream of many people in recent years and for most people its still remains a dream."
"Because in the past obtaining the needed information and resources to start home based business was hard to find. However, what was once difficult is now easy with the one stop resource site from free-home-based-business-info.com," says Bismark.
Bismark says instead of cringing from the daily depressing economic news, people should look for a plan that can pull them through these harsh times.
Free home based business info is a free resource people can go to and find accurate home based business information, ideas, tips and tactics in variety proven home based business opportunities. It is one of the web's most useful resources for Internet home base business research and information.
Among his suggestions for checking out home based business opportunities are:
1. "Decide what you want. Get a clear image about what it is that you want and believe that this economic hard times present abundant of opportunities - in many situations it is people's lack of believe that stops them from taking the necessary steps to move forward," says Bismark.
2. Learn. "Before you jump on any home base business opportunities, do your research first. Search around the Internet to get yourself familiar with the various sectors and see which one you can profit from. Be sure you completely understand these four proven sectors to start home based business."
3. Act Boldly. Bismark says, "Taking inspired actions are the key to achieving massive success in this economic meltdown. You need to take action on your dreams and the knowledge you have gain through learning in order to see results."
4. Unleash the power of goal setting. "Set yourself a very clearly defined intent with specific deadline for achieving it," recommends Bismark.
Free home based business info offers a wealth of strategies, tips, tactics, and inside information on how to start your own home based business in variety of topics.
For more information, please visit: free-home-based-business-info.com.
###