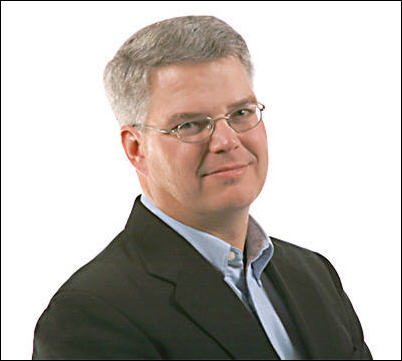 So many folks want the freedom to decide how many hours a week they work and how much time they spend with their families
Moscow, ID (PRWEB) January 30, 2007
On February 23 and 24, 2007, Stephen Beck is gathering a remarkable faculty of experts in San Antonio, Texas, to train parents and their teen-aged children to successfully launch a profitable online business. World-renowned experts Stephen Pierce, Matt Bacak, Dave Lakhani, Debra Thompson Roedl, Ray Edwards and Craig Perrine will join Stephen and his wife Kerry Beck as they share, step-by-step, a plan for conceiving, giving birth to and nurturing a successful online family business.
"So many folks want the freedom to decide how many hours a week they work and how much time they spend with their families," says Beck, an entrepreneur who left a successful remodeling business to begin seminary.
Beck knows first-hand the benefit of learning from experts. "Fifteen years ago, my remodeling business was floundering and I worked incessantly. I didn't know what to do. I attended a conference that taught me how to grow my business, market it right and become a leader in my field. Those tips hold true for online businesses as well. This conference will teach you to build a business that will last and give you the financial and personal freedom you yearn for."
Beck and his wife now operate several successful home based businesses. "The information provided by this faculty will allow attendants to make their own decisions about how much they want to earn instead of relinquishing that right to someone else," Beck adds.
Starting with secrets to finding the best online business for the family and continuing with creating a product, designing a website that works, building traffic, developing email relationships with customers, marketing and growing sales, finding & using free publicity, developing a "funnel" of products, and using eBay to grow sales, the conference will provide everything needed to succeed online, including motivation and role models. The internet marketing faculty will be available at meals and in round-table sessions as well as during their presentations, which Beck promises will include information shared nowhere else before the FamilyEbiz Expo.
As part of Beck's continuing education program, he provides free audio workshops, in addition to detail information about the FamilyEbiz Expo.
Stephen and Kerry Beck run the annual FamilyEbiz Expo as well as several successful online businesses with their children. Stephen published Secrets to Building Sites that Sell to break the technical barrier of building a website. He also produced several videos and audios to help families get started & grow successful online businesses. Kerry published Gain Freedom through Online Auctions so families could start selling on eBay the right way and gain another stream of income.
For more information about the FamilyEbiz Expo, contact Stephen or Kerry Beck at 208-882-2477 or steve @ familyebiz.com.
Contact:
Stephen Beck
FamilyEbiz.com
979-777-3333 or 208-882-2477
###