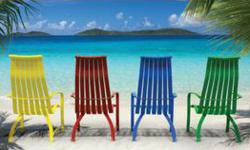 Homecrest Outdoor Living introduces exciting new collections for the 2013 season.
Chicago, IL (PRWEB) September 29, 2012
Already featuring over 30 collections that showcase seating options, tables, and fire pits, Homecrest Outdoor Living continues to expand its selection of fine outdoor furnishings, and as one season comes to an end, the company looks to the future with continued furniture-forward development and production. For the 2013 season, Homecrest introduces a brand new sling collection, deep seat cushion collection, a new line of tables, and a never before seen (in Homecrest's catalog) aluminum slat seating collection. Joining these 4 new additions to the Homecrest catalog is the evolution of the swivel rocker with a brand new mechanism that builds upon what this made in the USA manufacturer started when they developed the original Swivel Rocker back in 1956. The all new AlumaRoc™ mechanism is a noted element of both the new Kashton (sling) and Andover (aluminum slat) collections and is an all-aluminum, fully adjustable swivel rocker mechanism that provides an effortless swivel and adjustable tension rock. This new innovation to the original swivel rocker is made up of two solid aluminum precision formed springs that creates a durability for all climate conditions; guaranteeing a smooth and comfortable rocking motion to accompany outdoor relaxation.
With the introduction of the new, Homecrest first pays homage to its past with the Bellaire Deep Seat Cushion Collection. Taking inspiration from the 1960's and such past classics as the Homecrest B99 Chair and the popular Eames Chair, Bellaire places relaxation and style at the forefront. Offering curvaceous elements and a contoured design, the different seating options available through this retro-styled collection create a cradling effect that allows for hours of outdoor enjoyment in cushioned comfort. Providing a complete line that consists of stationary and swivel rocker chairs (both mid back and high back) as well as love seat and sofa (also in mid back and high back form) and ottoman, the Homecrest Bellaire Collection reflects and rivals the luxury of any interior room, and with the use of a durable aluminum frame and weather-resistant cushioning, that interior room lifestyle is brought to any outdoor living space.
From creating something new by looking to the past, to creating something new by looking to the future, Homecrest's "New 2013" includes the development of The Andover Collection, a first time look and style from this luxury outdoor furniture manufacturer. The selective 5 piece collection is noted as fresh, innovative, and playful, and its form features gently tapered and curved aluminum slat seat and back. The form of the Homecrest Andover seating is comfortable on its own, but this new collection includes the option to add a full chair cushion on top of the durable, rust free aluminum frame. In visiting http://www.furnitureforpatio.com, customers will find the Andover Dining Chair, Balcony Stool, Loveseat, and Ottoman, as well as Swivel Rocker which makes use of the new AlumaRoc™ swivel mechanism, and these seating options introduce 4 new collection exclusive frame finish colors; a vibrant red, green, yellow, and blue.
The Andover Collection is a whole brand new look, but sometimes new can come in the form of adding to a current popular trend, which is what Homecrest does with introducing the new Kashton Sling Collection. Homecrest's sling seating has been a consumer favorite for years, which is why it is no surprise that in the new 2013 season they've brought in another sling-based seating collection to meet the demands of patio enthusiasts. The Homecrest Kashton Collection presents a simple design, made as such for outdoor environment versatility, and introduces the all new Kashton Sling, which showcases the same material on the front and the back (same front/back application) and comes in four exclusive colors: Cinnabar, Nougat, Brown Sugar, and Dusk. This new weather-resistant material provides a sturdy support but offers enough give for a gentle contoured seat, and it is showcased across the 4 piece Kashton Collection which includes High Back Dining Chair, High Back Swivel Rocker, High Back Balcony Stool, and an Adjustable Chaise for outdoor lounging/relaxation. The Kashton High Back Swivel Rocker is yet another piece that utilizes Homecrest's new AlumaRoc™ swivel rocker mechanism, while the balcony stool puts to use the company's original swivel mechanism. A collection made for celebrating outdoor dining, the Kashton Collection is set to live up to the success of Homecrest's sling furniture before it.
In addition to Homecrest's 3 new seating collections, the manufacturer of high quality luxury furniture also introduces a new line of tables to be enjoyed for the 2013 season. The Durango Leather Tables collection joins the likes of the company's Legendary Leather tables as only the second to offer a full selection of faux leather table options. Gorgeously handcrafted, these tables capture the look and feel of natural leather and are as authentic as it gets without using the real thing. Not only beautiful and complementing of the natural environment, but the Durango Faux Leather tables possess a durability to withstand the harshest elements, setting it apart from other leather furniture that may otherwise be ruined by the outdoors. At Furniture For Patio, Durango Tables available for sale range from 24 inch round end table, to large 44 inch by 84 inch Oval dining and balcony tables, with a variety of other sizes and shapes falling in between. Durango Leather Tables will pair great with collections like The Legendary, but as with most Homecrest tables, Durango is designed with the intention to work well with almost all seating options.
In continuing to be, "Your Source for Outdoor Living," Furniture for Patio stays on top of the latest and greatest coming from all top tier manufacturers, and is pleased to be able to sell the new to 2013 Homecrest collections to its customers. The online patio furniture superstore offers great visual and written content for each individual piece from each of the 4 new collections as well as the over 30 existing collections. Visit http://www.furnitureforpatio.com for customization options and further details on the new Andover, Bellaire, Kashton, and Durango Collections.