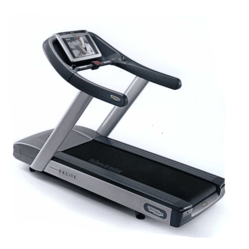 By buying commercial then people will have something that will last, and continue to perform each and every time, producing fantastic results
(PRWEB UK) 2 August 2012
The Olympics is a fantastic event. It is inspiring and entertaining. It is also a great time for people to be thinking about their own health and fitness. Seeing top-level athletes perform can make any family believe that they could shape up a little. But what options are available, and more importantly; affordable?
For a machine to be able to take the requirements of a full family's workout, then it will need to be commercial quality. Home fitness equipment is not designed to take the punishment of people getting on and off several times in a day.
Getting the family involved in fitness is a great thing to do. Having a running challenge rather than watching TV is always going to have a massive impact on the health and happiness of a family. If the adults are looking for a bit more than cardiovascular fitness, then there is always the option of adjustable dumbbells, which take up little space but provide a great strength workout.
Commercial equipment can come with a price tag, but that is why Health Clubs at Home MD Howard Braband has these frequent sales. Howard says; 'When this company was born, the ideals that I started with was looking at how I can make commercial equipment available to all. Commercial standard offers stronger, safer equipment and the resistance needed to get some serious results. These sales are a great way to help more people look at investing in some gym equipment. The fact that the Olympics are on is fantastic, as people really are stopping and taking a look at their own health.'
The Health Clubs at Home sale encompasses many different products. From Treadmills and Cross Trainers, to Rowers and Bikes. However, it is not limited to cardiovascular machines. There is also a selection of strength machines in the sale, as well as free weights and other gym accessories.
The advantages of buying commercial grade equipment, over domestic equipment, are well documented. By buying commercial then people will have something that will last, and continue to perform each and every time, producing fantastic results.
The Health Clubs at Home Olympic sale is open on all ranges and brands. To see what is available before it all sells out, then please free phone us on: 0808 1493 222 or click here to visit the website.