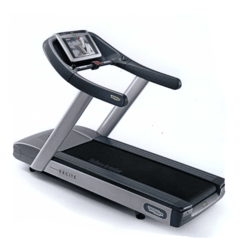 With motivation, determination and the will to succeed, nothing will be impossible
(PRWEB UK) 4 July 2012
Rory Coleman, now 50 years old, decided he needed a change. So he quit his bad habits and took up running. In just three months he went from 10 exercise free years to completing a half marathon. This kind of life changing dedication really offers an inspiration story to those who think that it's time to 'give up.'
Rory turned his life around and decided enough was enough. And 20 years later he doesn't look back. To this point, he has done 725 marathons, which averages out at about a marathon every 8 days. This fantastic amount has seen him break numerous world records on commercial gym equipment. These include the distances covered is 12, 24 and 48 hours, also distance covered in 7 days.
This amazing feat isn't an isolated occurrence. People all over the world break out of old habits and decide to turn their lives around. It really is something to respect as it takes a lot of courage, motivation and determination.
Health Clubs at Home MD Howard Braband had spent many years as a personal trainer. Seeing it time and again when people decide to take control of their fitness. 'Maybe not on a scale such as this, but I have seen so many people in my time, come through the doors of the gym and sign up for personal training because they have had a health scare or some other life changing event. But this isn't something to look down on, quite the opposite, life has knocked them back and they had got up stronger, which really is an admirable trait'.
Although due to a poor level of fitness, Rory followed the right rules by starting off slow and then built up to achieve his goals. This is the kind attitude when working towards a good level of fitness. Once it is realised that it can be achieved over night, the right thing to do it to settle in to a regime that sees a week on week increase if effort. Seeing the best level of results and will also keep motivation high as improvement will be seen each week.
It doesn't matter where the platform for this improvement is, whether it be tarmac, home gym equipment or commercial gym equipment. Once starting with a fitness programme the trick is not to stop, and find motivation in personal success. But don't be afraid to ask for support if it is needed.
In an overview, Mr Coleman really has achieved something spectacular. And his achievements should be enough to inspire anyone to change their lifestyle for the better, especially if they think that 'there is no point'. All it needs is some motivation and determination and the will to succeed.
To begin an inspirational journey, why not invest in some high quality equipment for the home? To view our range please contact Howard Braband on 0808 2314876, or visit http://www.healthclubsathome.com