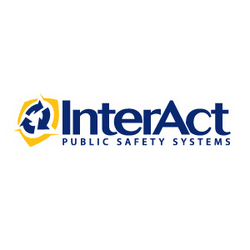 Winston Salem, NC (PRWEB) March 17, 2008
Winston-Salem, NC (PRWEB) March 17, 2008 -- InterAct Public Safety Systems, a leading provider of homeland security and public safety software used by enterprise customers as well as local, state, national and international government agencies, has been awarded a Homeland Security Innovative Product Grant from the Illinois Department of Commerce and Economic Opportunity (DCEO) to integrate existing InterAct products in to the InterAct NerveCenter. The grant will be a key part of InterAct's effort to commercialize NerveCenter, and help create 4 new jobs in Illinois over the next 2 years.
NerveCenter will combine InterAct911's cutting edge technology to create a system that allows public safety answering point administrators to monitor the status of equipment and physical assets with video, radar, GIS or RFID, freeing up that time to respond to other incidents as necessary. If an incident occurs, NerveCenter will create an alert and dispatch the appropriate personnel respond to the incident being reported. A report of the incident would also automatically be created in the NerveCenter.
The Illinois Homeland Security Market Innovative Product Grant, and Homeland Security Market Development Bureau (HSMD), are a key part of Illinois's effort to grow and attract the homeland security industry in Illinois. HSMD and its programs are projected to create 933 new, full-time, high-tech jobs and have leveraged $21,528,077 in private capital, having invested some $7,350,443 in public funds. For more information on the DCEO and the Innovative Product Grant, please visit http://www.hsmd.illinois.gov/hs/
About InterAct Public Safety Systems
Since 1975, InterAct Public Safety Systems has been Making Connections for Life™ providing both stand-alone and fully integrated mission-critical public safety and homeland security systems and products. As the pioneers of the first three-screen E911 system 20 years ago, our passion for innovation is leading the way to Next Generation telephony, dispatch, records management, and mobile data systems. We're extending the definition of public safety with unique applications like intelligent digital video surveillance, alert notification, and crisis management systems. InterAct makes it possible for first responders from private, state, local and national agencies to decrease response times and increase their effectiveness in the communities they serve. InterAct is also an ISO 9001:2000 certified company. Learn more at http://www.interact911.com or by calling 1-800-768-3911.
# # #