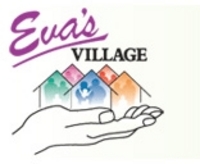 Very lively and easy to follow
Morristown, NJ (PRWEB) February 27, 2009
Attend a free seminar and learn how to reduce your income taxes and eliminate estate taxes.
On Tuesday, March 10, 2009 at 6:00 pm, Eva's Village will host an income tax reduction and estate tax elimination seminar at The Madison Hotel in Morristown (http://www.TheMadisonHotel.com/), New Jersey. Additional seminars will be held on Tuesday, May 12th and Thursday November 19th all at 6:00pm at the Madison Hotel in Morristown, NJ.
These seminars will be presented by Yale Levey, a nationally recognized teacher, tax specialist and consultant. The seminar will share strategies to control your wealth, even after death!
You will learn how to:

Eliminate Estate Taxes that are Confiscating $20 Billion Each Year
Avoid the 70 Percent Double Taxation on your "Red" Retirement Accounts
Shield your Wealth from the 41,000 Lawsuits Filed Every Day in the U.S.
Bypass Paying Upfront Capital Gains Taxes when Selling your Investments, and more
Eva's Village hosted a series of these seminars in 2006-2007 which were very well attended due to the valuable information presented. Here's what past attendees had to say:
"Thorough and complete as it relates to my life's purpose and goals"
"Good information, well-presented"
"Very lively and easy to follow"
Seats are free, but limited: call today to reserve your seats at one of these free events, hosted by Eva's Village and The Madison Hotel.. CALL 973-523-6220 ext. 235.
Originally a New Jersey soup kitchen, Eva's Village and homeless shelter was founded in 1982 by Msgr. Vincent E. Puma in response to the homeless problem in his Paterson, NJ parish. But Msgr. Puma soon realized that a soup kitchen was not enough. With the generous support of thousands of donors and private and government grants, Eva's Village has grown into the most respected anti-poverty program in New Jersey with a four-star rating (maximum) by Charity Navigator, an independent non-profit monitor.
Eva's Village is a non-profit, comprehensive, social service agency. Their mission is to feed the hungry, shelter the homeless, treat the addicted and provide medical care to the poor with respect for the human dignity of each individual.
Donate to Eva's Village NJ Charity now, or for more information, go to http://www.evasvillage.org, call 973.523.6220 ext. 230, email Donna.Fico (at) EvasVillage.org or write to: Donna Fico, Chief Marketing Officer, Eva's Village, 393 Main Street, Paterson, NJ, 07501.
This press release has been distributed by SalemGlobal Internet Interactive Public Relations. Based in New York City, SalemGlobal, optimizes websites to increase donations for non profit organizations, increase traffic from search engines, provides lead generation, and improves conversion of site visitors to buyers. Other services include general website marketing, search engine optimization (SEO), ecommerce solutions, content management systems, website hosting, web design and maintenance. For more information, please contact CEO Raphi Salem at 646-217-4733.
# # #