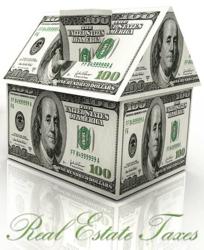 "The mortgage interest deduction makes sustainable homeownership more affordable for millions of middle-class families; these families are the nation's backbone." ~
Minneapolis, Minnesota (PRWEB) April 30, 2013
Tax benefits that come along with being a homeowner are a welcome relief to many. Invested homeowners have the National Association of Realtors (NAR) President Gary Thomas standing up for their interests to keep homeowner tax hikes from going over the top. Understanding current homeowners property tax costs and pending homeowner tax hikes may negatively effect homeowners, Thomas' April 25th testimony before Congress was clearly pleading for homeowner taxes to remain affordable.
"The ability to deduct the interest paid on a home mortgage can mean significant homeowner savings at tax time. If changed, some buyers wonder how the tax code housing related provisions will effect homeowners real costs of owning a home. Prospective Minneapolis real estate buyers query what property taxes will add to monthly mortgage payments when buying a home," says Jenna Thuening, owner of Home Destination.
Concerned housing professionals claim real estate transfer taxes could have a dampening effect on an already depressed real estate housing recovery. The National Association of Realtors (NAR) finds legislatures in several states that historically have steered clear of real estate transfer taxes now are considering adding them to help deal with mounting deficits. Although proponents say real estate transfer taxes are necessary to help fund state services, opponents view them as an unwarranted tax on new home sales.
HouseLogic Points out 3 Top Concerns In The Pending Homeowners Tax Hike:
1) Senior homeowners trying to sell their home may find a tax hike to add to their challenges, since a home typically is the most important asset a family has. A real estate transfer tax burdens home owners who sacrifice other spending to create equity in their home only to see it go to the government when they sell their home.
2) The tax hike make well negatively influence current home values, says Al Angrisani, former U.S. Assistant Secretary of Labor and author of Win One for the Shareholders. "A transfer tax works like a depressant on home value," he stated.
3) Another tax hike could mean double taxation. Home owners already annually pay property taxes to their respective state and/or local governments, say concerned citizens. Making home buyers and home sellers pay more taxes when a house changes hands adds a second tier of transaction fees that are overly burdensome.
NAR obtained 183 bipartisan cosponsors in 2013 for a House resolution that emphasized on-going support for the current federal income tax deduction for homeowner's mortgage interest. NAR is fulfilling its promise to continue seeking support from members of Congress on home owners behalf. Housing data shows that nearly nine out of 10 must borrow money to buy a home. Tax benefits like the MID help responsible families begin building their future financial security through an investment in owning a home. Historically, encouraging homeownership has proved a worthy endeavor that strengthens families, communities and our economy.
Homeowners are the backbone of the Twin Cities and play a vital role in building stronger residential communities. we are hoping to see residential homeowner tax rates remain affordable. For people who stretch themselves thin to have adequate savings to buy a home outright, tax benefits like the MID help them begin building a future through homeownership," comments Thuening.
Across the U.S., combined federal and state long-term Capital Gains Rate is 27.9%, according to the Tax Foundation's February 20th, 2013 article titled "The High Burden of State and Federal Capital Gains Taxes". Minnesota stands at 29.7% for the 2013, hitting the national average. California, New York and Oregon ranking highest at 33%. 31.4% and 31% respectively. In 2009, Minnesota state property tax collections were at 1,346, ranking 20th nationally.
In other states, Realtors in Topeka, Kansas say eliminating homeowner tax deductions will hurt hundreds of thousands of citizens and send the housing market into a tailspin.
Contact Home Destination at 612-396-7832 if you are seeking to buy real estate or are a potential home seller in the Twin Cites ares. Home Destination offers buyer and seller resources and will help ensure your best interests are covered while buying a home.