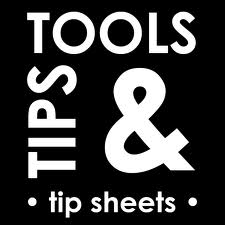 Following these simple tips can lower the cost of homeowners insurance fees.
Cleveland, OH (PRWEB) April 17, 2013
For many homeowners, the expenses associated with the cost of maintaining a home can seem astronomical, particularly insurance costs, and homeowners' insurance often just seems like one more added cost, but there are simple steps homeowners can take to reduce the cost of homeowners insurance, and make their home and family safer at the same time.
The reasons behind the discounts are fairly easy to understand; an insurance company reasonably assumes that the more safety precautions a homeowner has in place, the less likely it is that the company will have to reimburse the homeowner for the costs associated with emergencies or disasters.
AlarmSystemReport.com, an independent site providing unbiased reviews of home alarm companies and alarm system reviews, created a list of tips homeowners can follow to save money on insurance policies.
1. The number one step a homeowner can take to reduce the cost of homeowners' insurance is to have a working home alarm system. The alarm system should be a centralized burglar and fire alarm system, to save the most money on insurance policies. In fact, just by having a functioning burglar and fire alarm, a homeowner can save as much as 10 to 20% on insurance costs. Besides the obvious protection, the costs savings on homeowners' insurance policies are one of the best reasons to purchase an alarm system and continue maintaining a home alarm system. There are a number of options for homeowners looking to install a home alarm system to save money on insurance, including wireless home alarm systems and DIY alarm systems.
2. Homeowners should ensure carbon monoxide and smoke detectors have been installed on each level of a home. Often, these detectors can be installed as part of a central alarm system, but there are also independent DIY detectors that can easily be installed by the homeowner.
3. Keep several fire extinguishers in the home, in particular in areas such as the kitchen and garage. This is a very easy way to save money on a homeowners' insurance policy, and can be potentially life-saving in the event of a fire.
4. Have a well-maintained heating system. Have a home's heating system inspected yearly by a professional, to ensure it is in proper working order. This is not only a great way to save on homeowners' insurance, but will also help cut down on energy bills.
5. If a pool is present in the backyard of a home it should have a fence installed around the entire perimeter, along with a gate that is locked and bolted.
6. Locks on doors should be dead-bolts.
7. Ensure that the home's wiring systems are up-to-date and are adequate for multiple appliances to be used at one time. If a wiring system is outdated or doesn't support multiple appliances, it creates a dangerous fire hazard that can raise the cost of a homeowners' insurance policy.
About the Company
AlarmSystemReport.com is a website offering comprehensive, unbiased reviews of the top home alarm companies in the country. In addition to providing reviews, the site also creates rankings of the top companies on a state-by-state basis, and provides valuable information about pricing and alarm system industry news and updates.