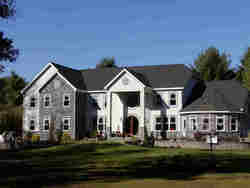 Citizens Insurance Is Not Your Only Option
Miami, Florida (PRWEB) May 3, 2010
Countless Floridians are finding themselves in the same predicament. One of the two major carriers has non-renewed their Homeowners Insurance policy and their current agent is telling them Citizens is their only option.
Now Max Value Insurance has other options with great low rates. MVIG has several "A" rated admitted and surplus lines carriers lined up eager to write homeowners policies in Florida and several other coastal states. These carriers are also aggressive about giving wind mitigation discounts to newer homes and older homes with updated roofs and/or shutters. Homeowners that have older homes, coastal or beachfront, secondary or seasonal, vacant or occupied, MVIG has insurance markets for all those risks. They'll have you "Quoted Bound and Billed within the Hour!"
"I heard it countless times from different prospective clients that get referred to our agency," says Mario W. Pino, President and Principal Agent of Max Value Insurance Group (MVIG), "They call me when one of our existing clients, a friend, relative or neighbor, tells them we got them a great rate with a private insurer. 'You mean Citizens is not my only option.' Well it may be the only option they have for you, but it's definitely not your only option."
Citizens was originally set up as Florida's insurance of last resort. In the last several years it's been taking on more and more policies. Mostly because its pricing has been undercutting the private markets. After many years of these types of practices many have warned that if Florida is hit with a major catastrophic event, that affected a large portion of the state, Citizens would be hard pressed to cover the losses. They are encouraging them to increase reserves and to raise rates to enable them to cover future losses." Politics have made Citizens a contender where it should have been a safety net for homeowners who couldn't get coverage anywhere else. New carriers won't enter the market to be undercut or have to lower premiums to dangerous levels to compete. These carriers can't collect low premiums and then assess their policy holders if they can't cover a loss from a catastrophic event."
For more information:
Contact Mario 1-866-950-6844
http://www.max-value-insurance.com
# # #