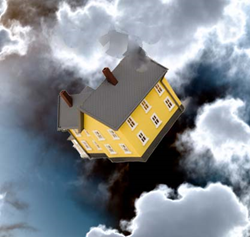 "We know there is going to come a time when there is going to be a tremendous time of need once we being the debris clearing. At different times in the past, money hasn't always come as quickly as it should." ~ Gov. Mary Fallin
Minneapolis, Minnesota (PRWEB) May 28, 2013
Oklahoma's tornado story and recovery brings news of support and reminders of CoreLogic Spatial Solutions modeling system in development to expedite and more accurately assess tornado property damage in the days following a storm. When comparing tornadoes to hurricanes and earthquakes, they are less predictable. Adding to that the damage is not equitable, homeowners can feel like the next whirlwind is simply declaring losses. The value of protecting a home with adequate insurance is becoming even clearer.
"Disasters like the recent Oklahoma tornado may be devastating, however, the good that comes out of it may be the reminder it serves to prepare other homeowners. Taking protective steps before a disaster happens ensures a home and its contents will have the best chance of being replaced as quickly as possible. After such a loss, some opt for buying another home, others tackle the home renovations needed to put it back together. says Jenna Thuening, owner of Home Destination.
According to a Fox News report, Obama toured Oklahoma's communities devastated by the recent tornado to comfort tornado victims offer condolences. In the May 26 report on the clean up following the monstrous EF5 tornado that took the lives of 24 people, including 10 children, and destroyed 1,200 homes, some worry about the homeowner insurance battles that may be ahead. The report also noted: "The White House said that FEMA has already provided $57 million in rebates and incentives to help build about 12,000 storm shelters in Oklahoma".
Home Destination recommends the following key action steps Homeowners should take now to protect their home from a similar disaster:

Create a home inventory of valuable items by taking video footage and pictures that clearly show value. In the event of a homeowner's insurance claim, it can be used to validate the list of items the homeowner is seeking to replace. File the list, video, and picture copies in multiple areas outside the home in a bank safety deposit box, at a summer house, or maybe at another family member's home.The Oklahoma Insurance Department stresses how important it is to protect a home's contents by having a record of personal property in order to help make an accurate insurance claim and avoid homeowner insurance battles.
Complete the list with sufficient details. If creating a list seems hard at first, don't put it off. Taking time to record the details of a home's contents, will make an insurance claim easier and considerable quicker to process. Start by choosing a method by which to organize the home's inventory; the task merits completing.
Show Ownership is Clear and Timely. Be sure that a family member is identifiable in each photo to help validate possession. Be sure that videotapes, slides and pictures have a readable date on them. Defuse possible arguments that could arise questioning if the items still existed or their current value at the time the disaster struck. Keep the list updated to avoid too much time elapsing since the list was created.
Gather all important homeowner documents together in one place to readily access them or transport them. Digitizing documents and storing them in the cloud is an excellent idea, however, always consider having a hard copy stored separately away from the insured home.
Know the evacuation routes in the home's community in case any roads are blocked. If area residents are needing to get out fast, knowing the quickest routes could be a matter of survival.
On May 26th the Huffington Post told the story of one uninsured tornado victim, Barbara Garcia, who didn't have homeowners insurance for her 3-bedroom home. Normally, that would make her survival of a tornado and losing her home more difficult. However, her remarkable recovery story begins with a fund raising campaign that's gathered nearly $30,000 from more than 660 donors in just four days. Not everyone is as fortunate.
"Your homeowners insurance policy may cover some tornado damage, but too many find their policies lack the amount of coverage needed to fully protect their home. Additional expenses and losses may be incurred if displaced from your home due to damage. Many heartwarming stories of courage and kindness are emerging. Lessons of the disaster are also helping both victims and on-lookers appreciate how adequate insurance can reduce stresses and delays." remarks Thuening. As with any natural disaster, the key is to be prepared, stay calm and have a plan that includes financial protection.
Home Destination helps Twin Cities real estate sellers and buyers and urges homeowners to protect their home(s) by having adequate homeowners disaster insurance in place. Call Jenna Thuening at 612-396-7832 if you are seeking a residential Realtor in the Minneapolis metro area.