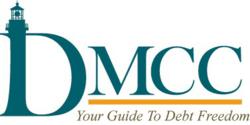 We have highly trained nonprofit counselors who work one-on-one with homeowners in the community
Lighthouse Point, FL (PRWEB) January 25, 2012
Debt Management Credit Counseling Corp, a nonprofit charitable organization ("DMCC"), announced today that it has been approved as an adopter of the National Industry Standards for Homeownership Education and Counseling (NISHEC). As the economic downturn persists, many homeowners are dealing with reduced incomes and declining home values. They struggle to avoid foreclosure, but navigating the system can be extremely difficult. Housing counseling agencies can help, but it's difficult for consumers to know which organizations they can trust. The NISHEC can help make that decision easier. NISHEC recognizes DMCC as an approved adopter of these standards and holds DMCC to a high standard of excellence, ensuring that consumers are provided the most consistent and critical information, advice and guidance.
"Foreclosure intervention counselors must have accurate, up-to-date knowledge of the mortgage landscape," said Jeremy Montanti, Quality Manager at DMCC. "We have highly trained nonprofit counselors who work one-on-one with homeowners in the community to help communicate with their lenders and determine the appropriate solution."
The National Industry Standards were developed by the Advisory Council for the National Industry Standards for Homeownership Education and Counseling. The Advisory Council is comprised of leading housing industry representatives including HUD, working together to provide a way for counseling organizations to demonstrate accountability and commitment; an approach known as "Homeownership Done Right." According to a 2010 study by the Urban Institute, the odds of curing a foreclosure, and potentially avoiding losing a home, are 1.7 times greater for a homeowner who works with a counselor who adheres to the National Industry Standards than for a homeowner who doesn't receive such counseling.
DMCC provides foreclosure intervention for consumers suffering from financial hardship and having a difficult time repaying their home mortgage. This program has been designed to identify available solutions for consumers to avoid foreclosure which meet their personal goals, and assist consumers with obtaining a loan modification if it is a recommended solution. Consumers who have already received a notice with Date of Sale are recommended to seek legal counsel for assistance. DMCC also provides debt management plans to consumers needing help with the repayment of their credit card debt.
To learn more about the National Industry Standards for Homeownership Education and Counseling, visit http://www.homeownershipstandards.com.
About Debt Management Credit Counseling Corp.
DMCC is a nonprofit 501(c)(3) public charity committed to educating consumers on financial issues and providing personal assistance to consumers overextended with debt. Education is provided free of charge to consumers via seminars, workshops, a proprietary financial literacy program, and a vast array of online and printed materials. Free personal counseling is provided to consumers to identify the best options for the repayment of their debt. Consumers interested in speaking with a DMCC certified credit counselor may call (866) 618-3328 or request help at dmcconline.org. DMCC is a HUD Approved Housing Counseling Agency, is approved by the U.S. Trustee to provide bankruptcy counseling and education, and has an A+ rating with the Better Business Bureau.
###